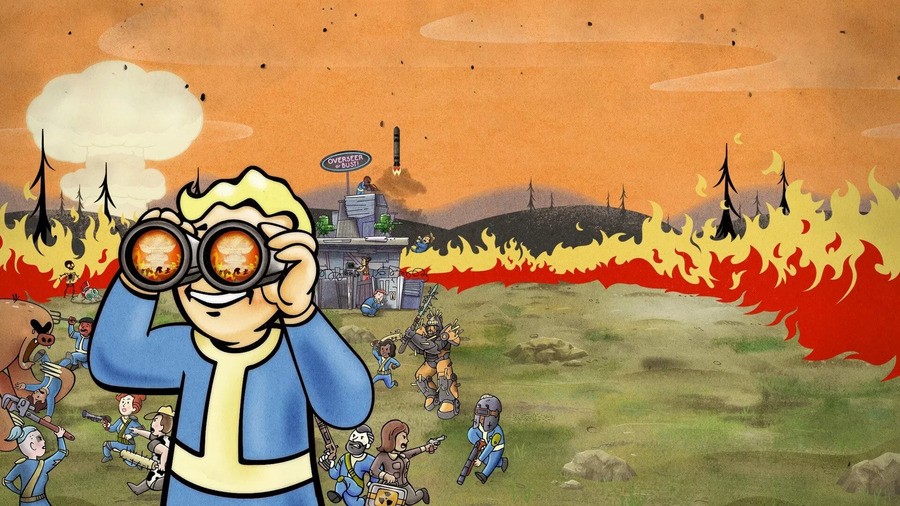 Will future Bethesda games still release on PlayStation platforms? We know that existing contracts for Deathloop and Ghostwire Tokyo will be honoured, while service-based games like The Elder Scrolls Online and Fallout 76 will continue to be supported – but what about beyond that? It's been a bigger 'will they, won't they' than Donna and Ringo, with Microsoft giving mixed messages since announcing its acquisition of the organisation.
All may finally be cleared up next month – at least, that's according to Games Beat scribe turned industry prophet, Jeff Grubb. Speaking as part of a podcast, the crystal ball gazer hinted that the Team in Green may be planning some kind of "event" to tidy up its plans for the publisher: "I don't know if it will be a full, Direct-style event, but they will make note about it and they will talk about [the Bethesda acquisition] extensively, explain what it means for everybody, and talk about the immediate future of both companies becoming one."
According to Grubb, this is all scheduled to unfold in "mid-March", and is set to represent a cornerstone of Microsoft's marketing efforts this year. It makes sense, as the Redmond giant's $7.5 billion buyout of Bethesda is plotted to clear next month, which will give it control of the publisher and the freedom to talk more explicitly about its short-term and long-term plans.
[source youtube.com, via gamesradar.com]