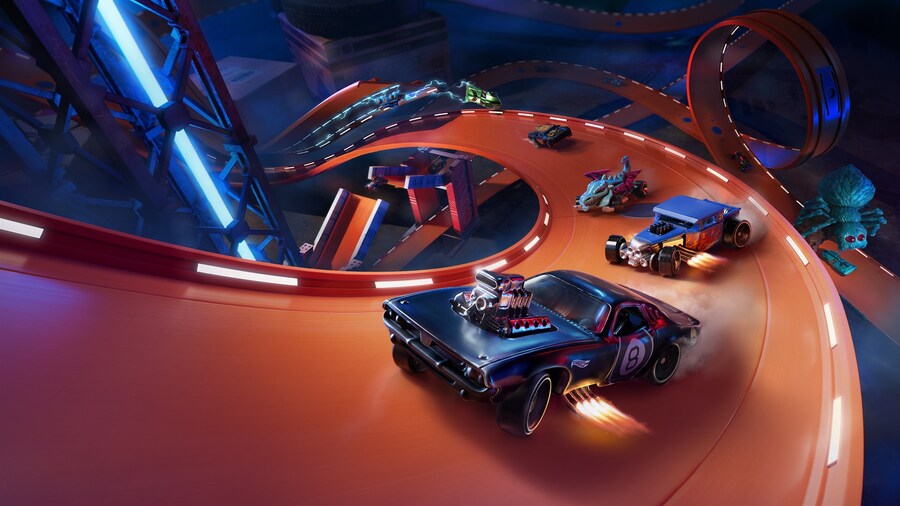 It may not be the best source for PlayStation news, but you can always rely on the Microsoft Store for a good old-fashioned leak. Admittedly, we're going out on a limb here: Hot Wheels Unleashed has been listed for release on 30th September, and we're assuming it's coming to the PlayStation 5 and PlayStation 4. We'll try and get confirmation on that front, and will update when we get word back.
Nevertheless, the game is being developed by Milestone, the industrious Italian outfit behind about a billion motorbike titles. "Collect the best vehicles in the Hot Wheels universe, build spectacular tracks, and dive into breath-taking races," the blurb reads. "Stand out in the crowd by setting off your personality with the exclusive livery editor."
It sounds a little bit like Trackmania from what the developer's describing: "Prove your skills by competing in awesome races and get ready for pure fun. Drift, charge the booster, and launch yourself into spectacular loops. But be careful: if you're too slow gravity will do its job." You'll be able to share your tracks on the Internet, and you'll even be able to decorate "your own personal room" with the items you collect.
If the handling's good – and Milestone is no major slouch in this department – then we reckon this could be a lot of fun. It sounds like it's combining the collectathon aspect of Hot Wheels fandom with Trackmania-style arcade racing and tons of customisation. With the Microsoft Store page going live, we suspect an official announcement is imminent.
[source microsoft.com]