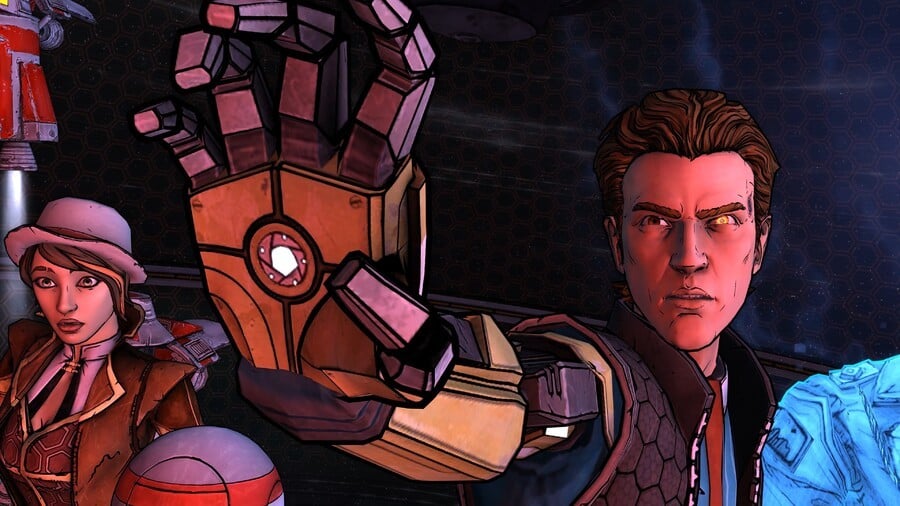 A few weeks ago, it was discovered that PEGI — the European ratings board for games — listed a PlayStation 5 release of Tales from the Borderlands. Fans were left wondering if that meant a souped-up PS5 port was coming, but at least for now, it seems that's not the case. However, publisher 2K has announced the beloved adventure game is back on digital storefronts, including PlayStation Store.
The PS4 version we all know and love has been absent from the Store for well over a year, but it's now back and available for purchase. As of today, you can buy Tales from the Borderlands once again. This time, though, you can't get the individual episodes separately; it's all lumped together in one package for £15.99 / $19.99. There don't appear to be any enhancements — it's just been put back on the PS Store with all five episodes included.
If you still have a save file handy on your PS4, you can pick up where you left off with this new version. Additionally, if you'd rather play it on PS5 via backwards compatibility, you can, and your save will carry over too.
As for that PEGI rating, it's either an error, or is needed due to the game being backwards compatible, which seems unlikely. Whatever the case, the game's back. Will you be hopping into Tales from the Borderlands again? Tell us in the comments section below.
[source borderlands.com, via twitter.com]