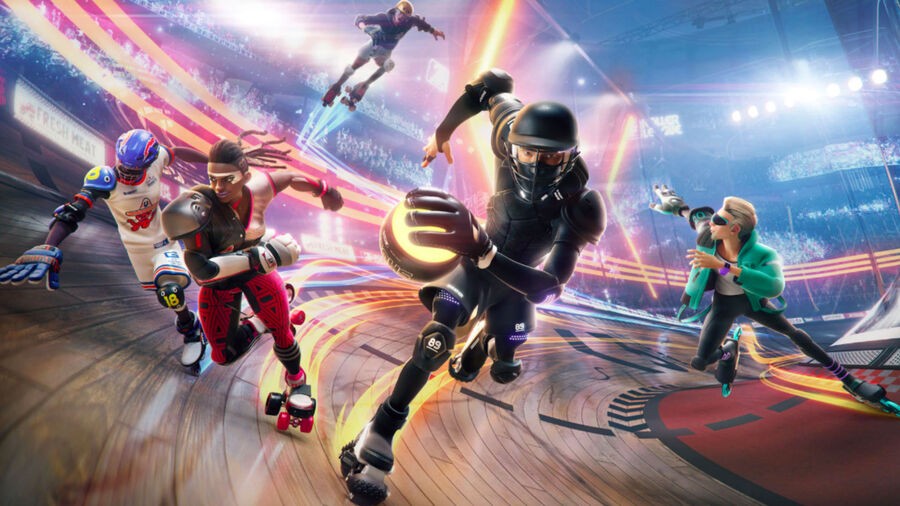 Roller Champions is an upcoming free-to-play multiplayer game from Ubisoft. Blending elements from rollerblading and basketball, it's a high-speed, team-based sports title heading to PlayStation 4 later this year. If you'd rather not wait for the full release and want to see how it's shaping up, you're in luck — a closed beta test will let some take it for a spin.
In this guide, we'll be laying out all the details of this PS4 closed beta so you know what's happening and when.
Roller Champions PS4 Closed Beta - Dates and Times
When does the Roller Champions closed beta start and end? Below are all the times and dates you'll need.
Starts: Wednesday 17th February 2021
North America: 9am PST / 10am MST / 11am CST / 12pm EST
UK/Ire: 5pm GMT
Europe: 6pm CET / 7pm EET
Asia/Oceania: 2am JST / 1am AWST / 4am AEDT
Ends: Monday 1st March 2021
North America: 1pm PST / 2pm MST / 3pm CST / 4pm EST
UK/Ire: 9pm GMT
Europe: 10pm CET / 11pm EET
Asia/Oceania: 6am JST / 5am AWST / 8am AEDT
How to gain access to the Roller Champions Closed Beta
As this is a closed beta test, it isn't open to absolutely everyone. If you want to take part in the Roller Champions beta, you will need to sign up yourself.
To do this, head through this link and register using your Ubisoft account details (probably the same as your PSN details). If you're successful, you'll receive an invitation to the closed beta with an access code, which will add the game to your PS4's library in time to get started when the servers go live.
What Is Included in the Roller Champions Closed Beta?
In the Roller Champions closed beta test, there's a fair amount of stuff to see and do.
Primarily, you'll be able to check out the game's core mode in friendly matches. You will also have access to ranked matches, as well as time-limited events. There's also the Skatepark, which is a persistent online hub where you can meet up with teammates and practice your moves.
It's also worth noting that the closed beta features cross-platform play between PS4, Xbox One, and PC, so you should have plenty of people to play with.
---
Will you be entering the arena with the Roller Champions closed beta on PS4? Roll right into the comments section below.