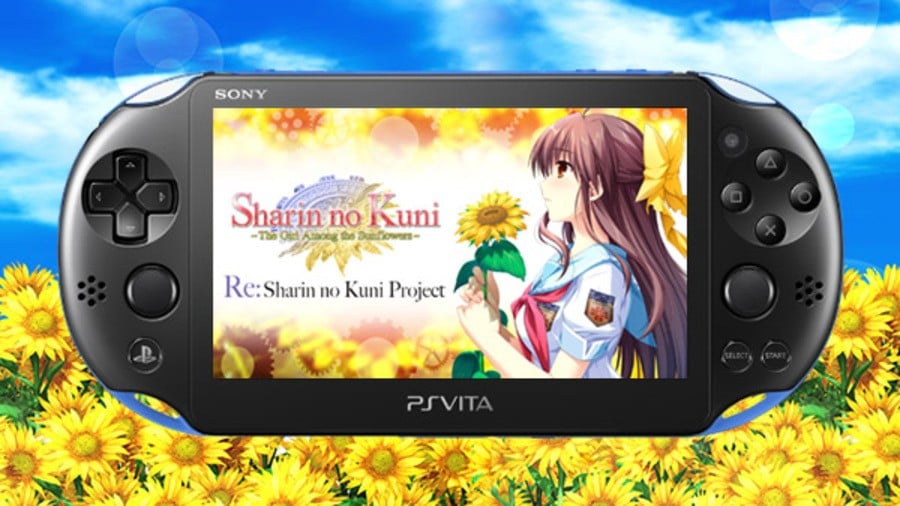 One of the few remaining upcoming PS Vita games has been binned, as Frontwing has cancelled the crowdfunded handheld version of Sharin no Kuni: The Girl Among the Sunflowers. As part of a long and detailed Kickstarter update, the team essentially explained that the studio responsible for porting the visual novel to Sony's portable fell behind schedule, ultimately rendering it undeliverable.
A statement said: "It is with great regret that we have decided to announce that, although last-minute adjustments to the development and production schedule with all parties involved have been taking place until very recently, it has been confirmed as of last week that one of the main rewards for this project, the PS Vita version of the game (both physical and digital), will not be able to meet the deadline for its production.
"As such, we will be either cancelling and refunding, or exchanging the PS Vita version of the game to the PC one for all eligible backers and pre-order store purchasers."
Frontwing apologised, and confirmed that the PC release will still be delivered, as alluded to above. This title has a long history, having previously released on the PlayStation Portable and PlayStation 3 in years past. As such, it attracted almost 2,500 backers, and raised nearly $200,000 in funding. Alas, the PS Vita version is no more.
[source kickstarter.com, via gematsu.com]