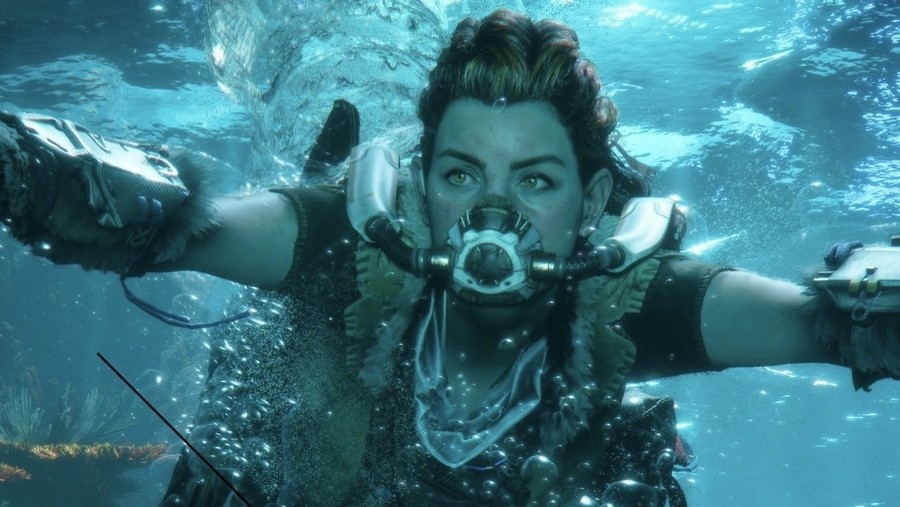 In terms of sequels, there's maybe only one that we're looking forward to more than Horizon Forbidden West – and that one's got Kratos in it. It's fair to say that Guerrilla Games nailed its transition from gritty sci-fi shooters to fantasy role-playing games with aplomb when it released Horizon Zero Dawn in 2017, and it sounds like its PlayStation 5 and PlayStation 4 sequel will delight series fans.
"The new areas that Aloy is traveling to, the tribes that she's meeting, and the story that unfolds […] I got a primer on it all before recording for the game, where the writing team took me through the arc of the story and it was like being a kid at a campfire," beamed retuning voice actress Ashly Burch as part of an interview with Games Radar.
"I'm just so excited for it," she continued. "I'm also a fan, so I'll be in recording sessions and we'll be recording a scene and I'm like, 'I can't wait to do this fight or I can't wait to explore this area!' All of the things that people loved about Zero Dawn – the gorgeous world, the immersive story, the awesome gameplay – Forbidden West is just more and better."
Burch added that progress on the project is ongoing despite the global pandemic. "I have a record [for Forbidden West] later this week," she teased. "It's going – it's still happening!" Whether or not the title hits its previously announced 2021 release date, of course, is up for debate – but it's good to know that the title is coming together, and we can't wait to see more.
[source gamesradar.com]