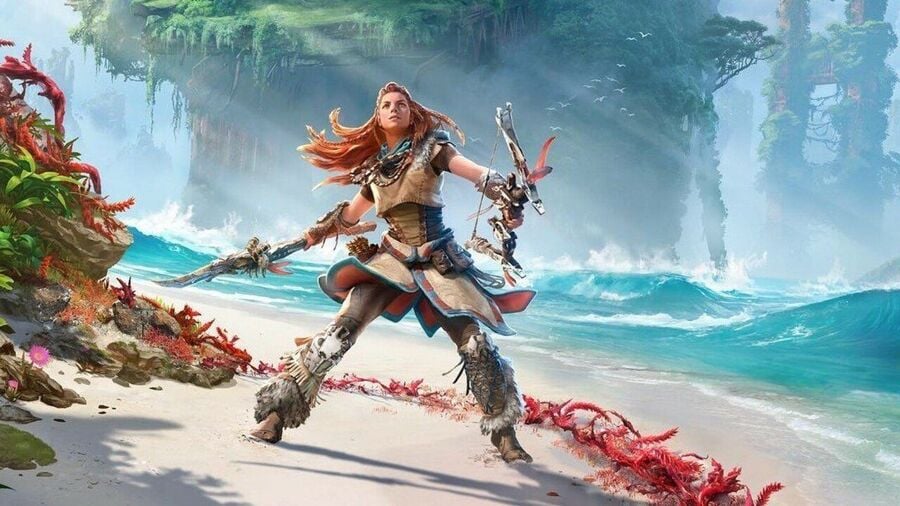 Sony is "feeling pretty good" about the possibility of Horizon Forbidden West launching this year alongside first-party exclusives Returnal and Ratchet & Clank: Rift Apart. The quote comes as part of a new, bumper interview with boss Jim Ryan, where the main man is asked about the release roadmap for 2021 among many other things. He fails to mention God of War Ragnarok in his response, however.
Ryan says: "Yeah, we're feeling pretty good about Returnal, Ratchet & Clank: Rift Apart and Horizon Forbidden West. And, you know, there are two approaches to this: you can either hold the date and put out the game irrespective of quality or you can ship it when it's right. We have always taken the latter approach. There have been some fairly high-profile instances of publishers trying the former approach." Quite clearly referencing the Cyberpunk 2077 debacle at the end, Jim Ryan reiterates Sony's commitment to only putting out titles when they're ready for the mass market.
And on the topic of God of War Ragnarok, PlayStation fans have been wary that the follow-up to the 2018 classic may not actually make it this year. Maybe the fact that Ryan didn't bring up the sequel in his response is reading into things a little bit too much, but we'll have to wait and see.
Let's hope Horizon Forbidden West at least does make it out in 2021 and doesn't suffer the same fate as Gran Turismo 7 — that has just been delayed to 2022. Will we really be playing Aloy's next adventure this year? Share your thoughts in the comments below.
[source gq-magazine.co.uk]