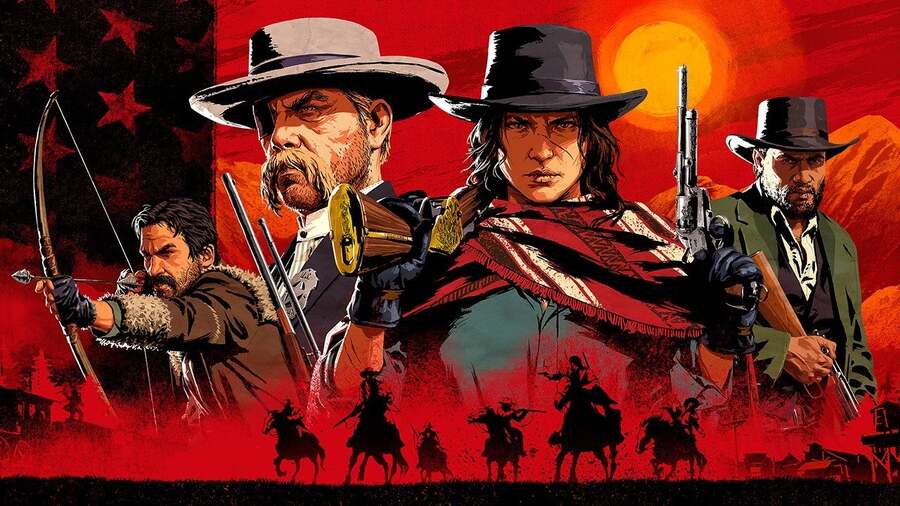 As we all know by now, the coronavirus pandemic has been kind to the games industry, and Rockstar in particular enjoyed record engagement across GTA Online and Red Dead Online while the world found itself in lockdown. As a result, it wants to thank players for helping it to achieve all-time high player numbers, and so it's got some free gifts in the pipeline.
Here's what you can expect, per the publisher's press release:
A special bundle of gifts for all Red Dead Online players that log in by February 15th: rewards for a free Horse (under Rank 40), a free Stable Slot, 5,000 Club XP, 2 free Ability Cards, a free Coat, a free Hat (Rank 15 and under), a free Shirt (Rank 15 and under), and a free Fast Travel Voucher, plus High Velocity Ammo for all gun types, Horse Reviver, and an assortment of select Tonics and other consumables.
A free Rockstar Cap and Rockstar Rolling Tee for those who jump into GTA Online until February 12th (to be received next week).
The Red Dead Online goodies are clearly the superior of the two, but we won't say no to the GTA Online drip either. Rockstar does tease that it'll have more "celebratory events" to announce later in the year, so watch this space we suppose.