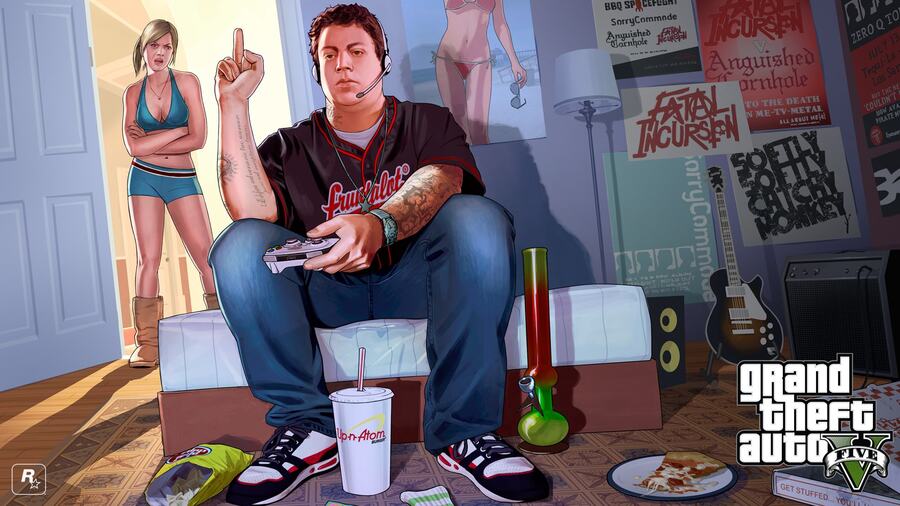 The cries from fans for a sequel to Grand Theft Auto V will likely go unanswered for a couple more years as Rockstar confirms it has now shipped a ludicrous 140 million copies of the game. And if that wasn't absurd enough, the studio revealed that 2020 was the title's best-selling year since it launched all the way back on PlayStation 3 in 2013. This train really does refuse to stop.
The two big reasons for this continued success are clear: the coronavirus pandemic and the multiplayer behemoth that is GTA Online. The gaming industry has seen profits soar across the board as families stay at home to combat COVID-19, which will have been a contributing factor in Grand Theft Auto V continuing to appear in the top 10 of the UK physical sales charts across last year. The most profitable entertainment product of all time announced it had shipped 130 million copies as of late May 2020, meaning it has sent out another 10 million units in the nine months since then. With a PlayStation 5 port planned for 2021, the game will receive yet another sales spike at some point soon.
Elsewhere during Take-Two's Q3 earnings call, CEO Strauss Zelnick was asked whether remasters of previous Grand Theft Auto titles could be a thing in the near future. He simply responded: "It's a great and encouraging question. I'm kind of inclined to leave it more as a statement than a question and any update on our release schedule will come from Rockstar Games." Zelnick also revealed that Red Dead Redemption 2 has now shipped 36 million copies, while NBA 2K21 has eight million units to its name.
Were you one of those who purchased Grand Theft Auto V this year? Are you one of the few who hasn't bought the game? Either way, let us know in the comments below.
[source videogameschronicle.com]