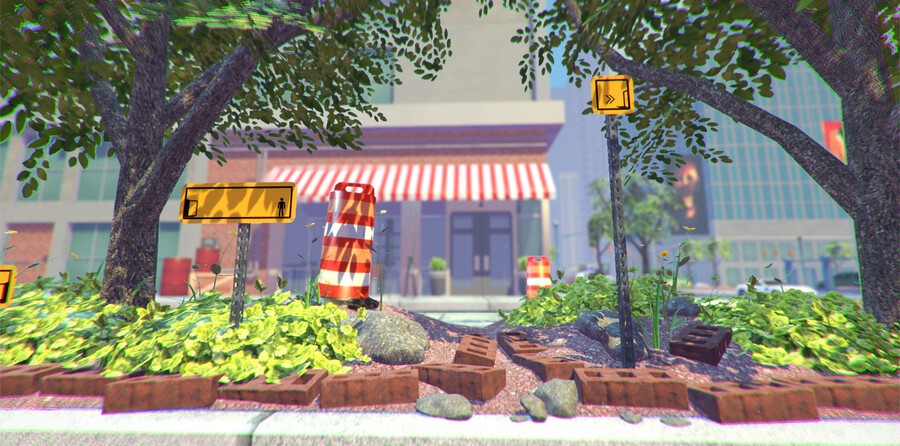 You'd be forgiven for thinking we forgot about our monthly game music recap, but alas we are back for another year and ready as ever. Since December usually draws all of our Game of the Year coverage, the first one of these for 2021 will actually cover December 2020 and January 2021. So without further ado, let's dive into this jam-packed double episode!
Say what you will about the disastrous launch of CD Projekt RED's long-gestating open-world title. It has a list of bugs and issues almost impossibly large to keep up with, to such a degree that it still has yet to return to the PlayStation Store. But one area that was not a problem with this release was its music. With a staggering number of guest artists contributing in-universe tunes, as well as a massive original score that perfectly represents Cyberpunk as a genre, there's a reason it made our soundtracks of the year list despite its myriad of other shortcomings.
There are a number of composers in the industry who simply have a magic touch when it comes to music, and one of those composers is Gareth Coker. Delivering another stellar soundtrack, Ubisoft's Breath of the Wild-inspired title shows just how talented a composer Coker is once more. With a score that captures the mystique and sense of wonderment that behoves its subject matter, Immortals Fenyx Rising offers many a reason to spend some time with it.
Music is a central thrust of the narrative for Mojiken's hidden object game, so it should come as no surprise to hear that music is one of the standout aspects of the title. With a core melody not just baked into the gameplay but baked into our brains, Masdito Bachtiar's soundtrack was the perfect pairing for this sombre tale of love and loss.
From just looking at The Pedestrian you likely wouldn't expect the soundtrack Logan Hayes provides. An exceedingly clever puzzle game that turns signage around the world into a head-spinning, perspective-skewing extravaganza, the music has a surprisingly delicate touch. Hayes is able to evoke such a combination of beauty and positivity with the music of The Pedestrian that it's going to be hard to not have this on a best-of list come the end of the year. Even completely removed from the game, this score is so soothing, that it's a brilliant accompaniment to just about anything you can imagine.
Hitman has long been a series with immaculate music, beginning all the way back in 2000 with Jesper Kyd's first score for the series. But fast forward all the way to now, and composer Niels Bye Nielsen has delivered one of the new high points in Hitman music in this parting chapter of the World of Assassination trilogy. With music dutifully able to handle all of the drama, espionage, and yes sometimes, innate goofiness of IO's darling series, Hitman 3 goes out on a high note in every sense of the word.
---
And just like that, we kick off another year of gaming, with a fresh new console along for the ride. The PS4 never really struggled to provide meaningful soundtracks on a regular basis, so we don't expect that to be problematic this time around either. The pandemic may slow things down since we've not really begun to feel the effects of that in the gaming industry to the fullest, but there will certainly still be music worth diving into. Come on by next month to see the next batch!