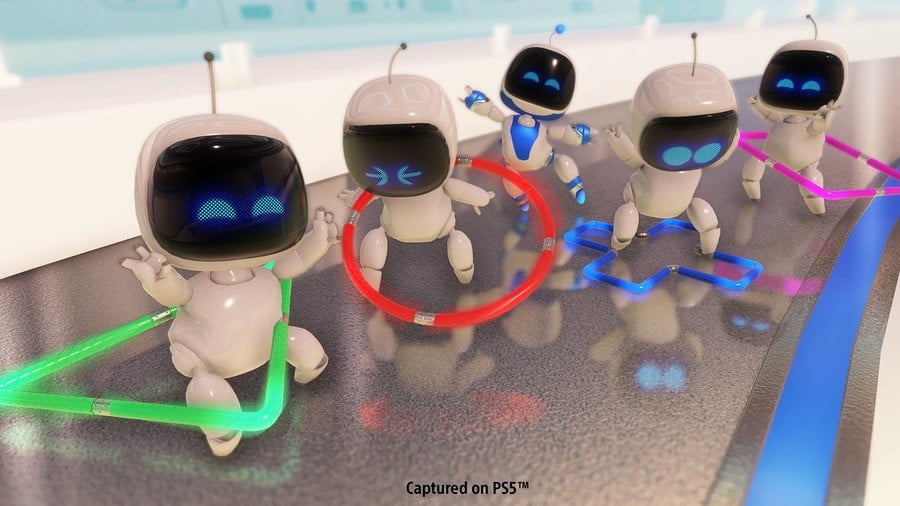 According to a new interview with Sony Japan Studio lead Nicolas Doucet, Team Asobi has no concrete plans to develop an expansion for Astro's Playroom or even begin work on a sequel as of right now. Picked up by Video Games Chronicle after the piece appeared in Edge magazine, Doucet explains that any future plans will be based largely on the popularity of the free PlayStation 5 pack-in title. This seemingly contradicts a very recent comment in a PlayStation Blog post, where it was teased Astro would be back with more news soon.
When asked is he would consider putting out DLC or a sequel to Astro's Playroom, Doucet said: "At this moment in time, there's no plan for an extension of Astro's Playroom, but I think it's going to come down to the popularity of the game. So far we've heard a lot from the media, and it's been very positive, and we're really, really happy. But a lot of it is going to come down to the consumer experience."
Nicolas Doucet doesn't completely shut the door on the prospect of more Astro Bot, however, stating another game or DLC could be one avenue Team Asobi explores if the character proves popular. "But at the same time, in Team Asobi we're always trying to come up with ideas from technology, and so there are lots of things we want to try and do around the controller. And as we make these prototypes, if one of them turns out to be a game idea in its own right, it could end up being a new direction that we take and we'll run with it. So it could be one or the other, but at this moment in time I don't really know."
So, despite recent teases, the future of Astro Bot could still be very much up in the air. From where we're standing though, Sony would be crazy to skip on the opportunity to develop a big-budget follow-up. The demand is there now. Do you want to see a sequel to Astro's Playroom? Hope and pray it happens in the comments below.
[source videogameschronicle.com]