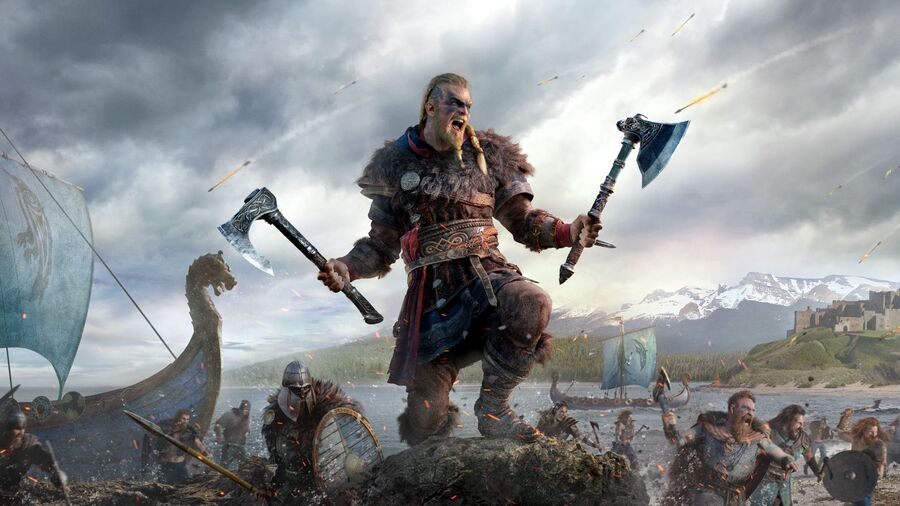 Sony has returned to its PlayStation Store hunting ground with another sale that puts even more PlayStation 5 and PlayStation 4 games on heavy discounts. Celebrating The Game Awards 2020, these deals will only stick around until midnight on 14th December 2020, so you've got just four days to take advantage of them. If you spot something you like the look of, it would be best to purchase it sooner rather than later. We wouldn't want you forgetting about it! These PS5 and PS4 discounts are live across both the EU and US storefronts, so let's get stuck right in.
For PS5 games, we've got the Ultimate Edition of Assassin's Creed Valhalla for £79.99/$$99.59, making it cheaper than the Gold Edition for a limited time. The next-gen version of Borderlands 3 is discounted to £16.79/$19.79, and the Destiny 2: Beyond Light expansion has already dropped to £32.24/$37.49 with its season pass. That got a native PS5 version just two days ago. Then there's No Man's Sky for £19.99/$29.99, FIFA 21 at £31.19/$28.79, and Watch Dogs Legion for £38.99/$40.19.
The biggest PS4 title on offer this time around is probably Yakuza: Like a Dragon, which has been discounted to £43.99/$47.99 for the base version. Star Wars Jedi: Fallen Order represents a great deal at £21.59/$23.99 if you don't want to subscribe to EA Play. Mafia: Definitive Edition is £26.24/$29.99, Raji: An Ancient Epic will be £13.99/$17.49, and Resident Evil 2 is £13.99/$15.99.
For a full list of offers, head on through this link. Are there any deals here in particular you fancy? Maybe a new PS5 game or two? Share your digital haul in the comments below.
[source store.playstation.com]