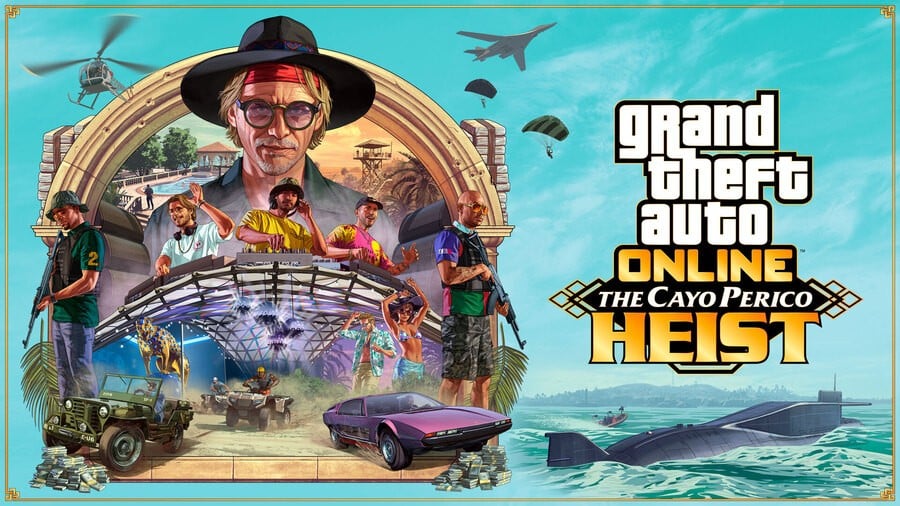 GTA Online's brand new The Cayo Perico Heist update is live now on PlayStation 4, weighing in at 6.8GB in total. This is, according to Rockstar, the biggest update in the massively popular multiplayer mode's history, adding new missions, an island, music stations, and much more. Unfortunately, fans are irritated that you can't free-roam the fresh location.
Of course, it's still early days, and there's much to be discovered about the latest content drop. We'll be hunkering down with the update today in order to bring you as much information as possible. It seems you'll need about GTA$2.2 million to purchase the submarine you need to get this mission underway, so we hope you've been saving up this year.
If you're looking for more information on The Cayo Perico Heist, then check out our guide: GTA Online: How to Start the Cayo Perico Heist.