Alongside our staff-voted Game of the Year awards, each of our writers have crafted their own personal lists, covering their top five PlayStation 5 and PlayStation 4 titles of 2020. Today, it's the turn of senior staff writer Liam Croft.
Who would have thought that a PS5 pack-in title would end up being one of the best games of 2020? Having grown up with PlayStation and owning every console since, Astro's Playroom hit me in all the right places with heartfelt tributes to both the games of my childhood and those I consider to be the best of the best. From Metal Gear Solid to ICO, a rather large smile was stuck to my face the entire time. It's also a pretty good platformer too that demonstrates the potential of the new DualSense controller with complete confidence. Haptic feedback and those adaptive triggers really do feel like the next step for this industry. The perfect place to kickstart the PS5 generation.
Talk about an uncompromising sequel that knew exactly what it wanted to be. DOOM Eternal is what I consider an FPS masterclass, expanding on the 2016 hit with enjoyable platforming and a new gameplay loop that rewards aggression and punishes cowardice. Landing a shot on an enemy's weak point has never been so satisfying. Ludicrously fast-paced gunplay keeps you on your toes, fluid mobility turns combat into a performance worthy of Strictly Come Dancing, and environmental puzzles act as a welcome breather. Before you source some ammo, armour, and health and do it all over again. With a weapon in hand, it doesn't get much better than DOOM Eternal.
Demon's Souls was the single, modern From Software title I never got around to beating upon release (please let me forget about Sekiro: Shadows Die Twice), but that was finally rectified with Bluepoint Games' outstanding remake on PS5. Not only is it one of the best looking games I have ever played, but the trendsetter is also packed with memorable, atmospheric locations that truly immerse you in the mysterious world of Boletaria. The Tower of Latria will live long in the mind. Then there's the tense combat system and wonderful boss fights — two staples of the genre Demon's Souls defined. I think the Storm King encounter is one of the best ever, but then most of the game's boss fights put other titles to shame. This classic just got even better on Sony's new system.
The past 12 months have shone the spotlight on remakes, and Final Fantasy VII Remake was the best of the lot. The funny thing is that I actually have very little experience with the original on PS1 so the big twist of this year's version was sort of lost on me until deputy editor Robert Ramsey explained everything to me, and it was at that point that I could appreciate the sheer audacity of Square Enix's narrative choice. Amazing stuff — I love it. The combat was one more highlight along with wonderful characters who I can't wait to see more from (Jessie is best girl). All I can really hope for is more of the same then so I can learn who the hell Zack is. Bring on part two.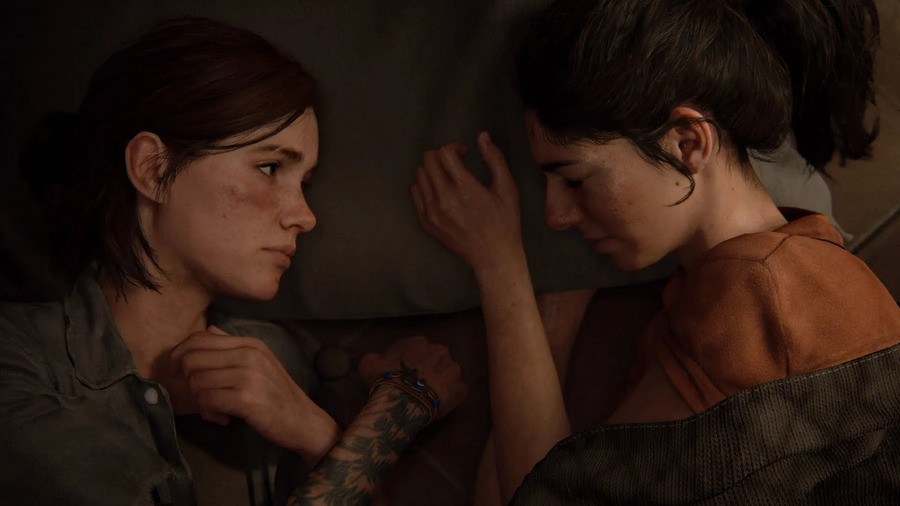 Not only does The Last of Us: Part II top my list for 2020, I think it is the best game of the entire PS4 generation. Edging out God of War for that prestigious accolade, Naughty Dog defined Sony's commitment to single player experiences with an incredible follow-up to Joel and Ellie's original adventure. The story had me gripped from open to close, with the introduction of Abby quickly becoming the narrative hook that elevates proceedings to new heights. What a special character. The gameplay got better, the visuals got better, and so too did the immersion as a result. Naughty Dog once again demonstrated how it is two steps ahead of the rest of the gaming industry. The Last of Us: Part II really is the new benchmark to beat, and I don't think it will be bettered for quite some time.
---
How closely does Liam's top five PS5, PS4 games of 2020 line up with your own? Let us know in the comments below.