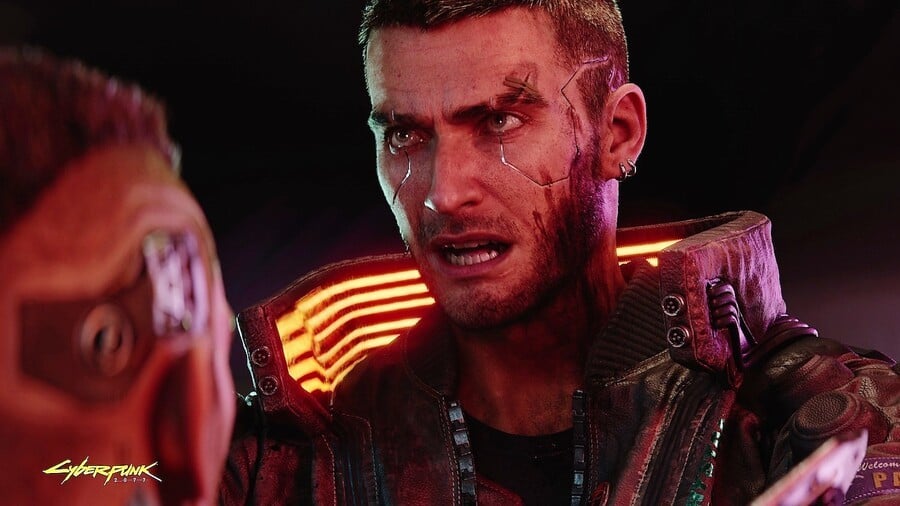 Update 2: Well, we're officially confused. The same CD Projekt Red dev that shot down the supposed 56GB patch has now commented on the Xbox One update that's making waves on Twitter.
Yeah, we don't get it either. Does this mean that there'll be two pre-launch updates for Cyberpunk 2077? Or is this one just rolling out for reviewers? We'll let you know as soon as we have some answers.
---
Update: The rumoured 56GB day one patch for Cyberpunk 2077 on PS4 may have been debunked, but the reality is that you're still going to have to download and install a substantial update before playing the open world RPG.
YouTuber DreamcastGuy reports that Cyberpunk 2077 has a massive 43.5GB patch on Xbox One. Given that the game was delayed in order to add polish to the console versions, it's fair to assume that a similarly sized update will be available on PS4.
---
Original Story: Cyberpunk 2077 is just a week away from release, and it honestly feels like parts of the internet are close to imploding. The hype is most certainly real, and as is usually the case with the imminent launch of something huge, a lot of people are currently losing their minds over what is apparently complete misinformation.
Here's what's going on: some people have received their copy of Cyberpunk 2077 early. One such person hopped over to Reddit in order to prove that they had the game, posting a photograph of Cyberpunk 2077 installing onto their PS5. That image has since been removed, but it's still floating about on Twitter.
The original poster claimed that they were downloading a colossal day one patch for the PS4 title — weighing in at a whopping 56GB. Naturally, a number of sites immediately ran with this story as it spread across social media — but according to CD Projekt Red's Fabian Mario Döhla, such a patch doesn't even exist. At least not yet.
It appears as though the 56GB in question is actually the install size of Cyberpunk 2077 on PS4. CD Projekt Red has yet to make any official statement on the release of a day one patch.
And that's about it. The only other thing we want to mention is that, again, some people already have Cyberpunk 2077 — and this will inevitably lead to leaks before the game's launch next week. Be careful out there!
[source twitter.com, via reddit.com]