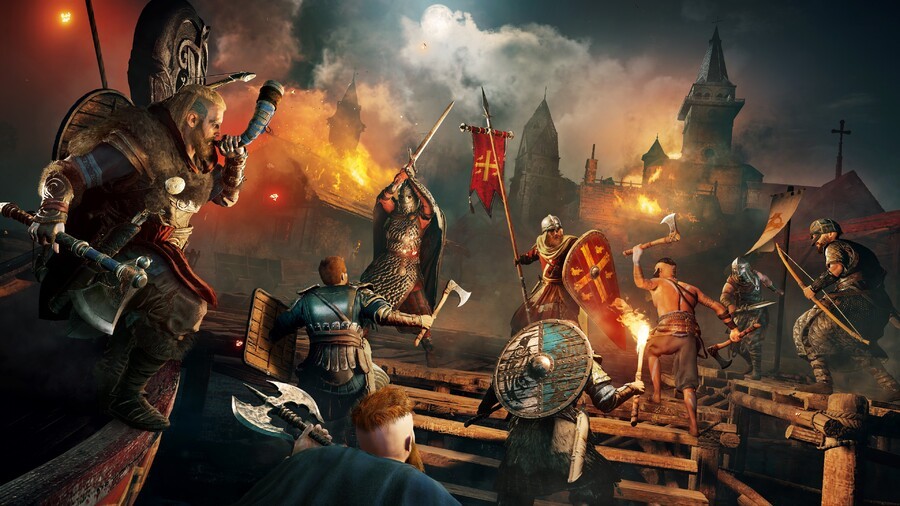 Assassin's Creed Valhalla's latest update — patch 1.010 — comes packing a hidden feature on PS5. Ubisoft has actually added support for the DualSense controller's adaptive triggers, which comes into play when you're using Eivor's bow.
It's basically what you'd expect. R2 tightens as Eivor pulls the bowstring back, and it has a noticeable point of resistance. It also feels different depending on the type of bow that you're using — hunter, light, or predator. Light bows, for example, fire off extremely easily compared to the longer draw of a hunter bow, based on the pressure that you have to apply to the trigger.
It's kind of cool, but not exactly mind-blowing, and it does feel a bit weird at first. Still, it's nice to see the developer adding in some support for Sony's shiny new pad.