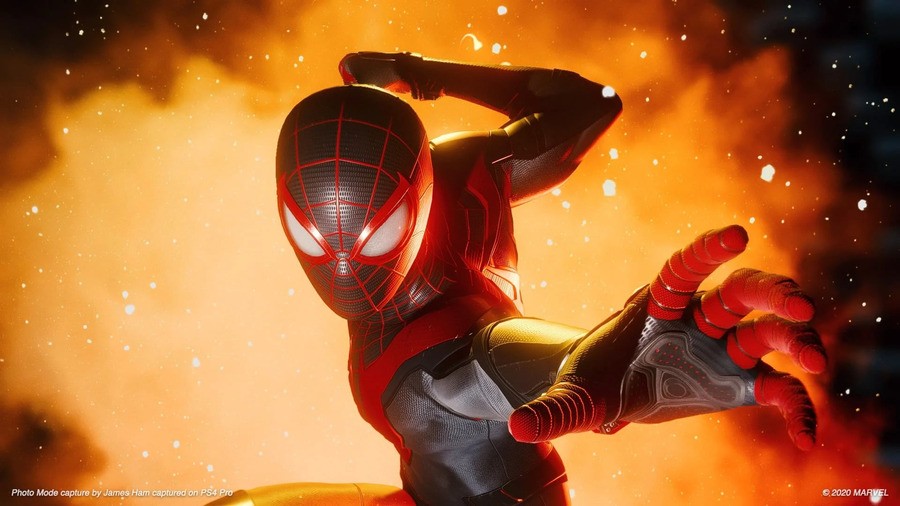 Last week saw the release of PlayStation 5 in the UK, and it's clear which of its launch games has risen to the occasion. In the latest boxed games chart, Marvel's Spider-Man: Miles Morales is PS5's biggest launch game, maintaining a healthy position at number three with 60 per cent of sales on the next-gen version. Other PS5 launch titles are further down the list, however. Demon's Souls, which debuted in sixth, is down to 17th, while Sackboy: A Big Adventure tumbles to 25th. Again, this is only physical sales; digital performance could easily tell a different story.
Meanwhile, Call of Duty: Black Ops Cold War secures its spot at number one after arriving in second place last week. Assassin's Creed Valhalla, which debuted in first place, is now in fourth. In both cases, the PS4 versions are outselling the PS5 ones, which makes sense given the now-last gen console's install base. Watch Dogs Legion is on the rise, up from 10th to seventh, and selling most on PS5. Interestingly, Fortnite appears as a new release in the chart thanks to the Last Laugh Bundle, putting it in fifth position.
Here's the latest top 10 in full.
UK Sales Charts: Week Ending 21st November 2020
Call of Duty: Black Ops Cold War
FIFA 21
Marvel's Spider-Man: Miles Morales
Assassin's Creed Valhalla
Fortnite: The Last Laugh Bundle
Hyrule Warriors: Age of Calamity
Watch Dogs Legion
Animal Crossing: New Horizons
Mario Kart 8 Deluxe
Minecraft (Switch)