Many have noted that past PlayStation consoles appear to have been inspired by famous architectures. Both the Parks Tower in Osaka and the John Hancock Tower in Boston have been nicknamed the PlayStation 3 and PlayStation 4 buildings respectively.
Since Sony first released the appearance of the PlayStation 5, however, a commercial building in Taiwan started to gain popularity on the Internet because of its remarkable resemblance to the next-gen system.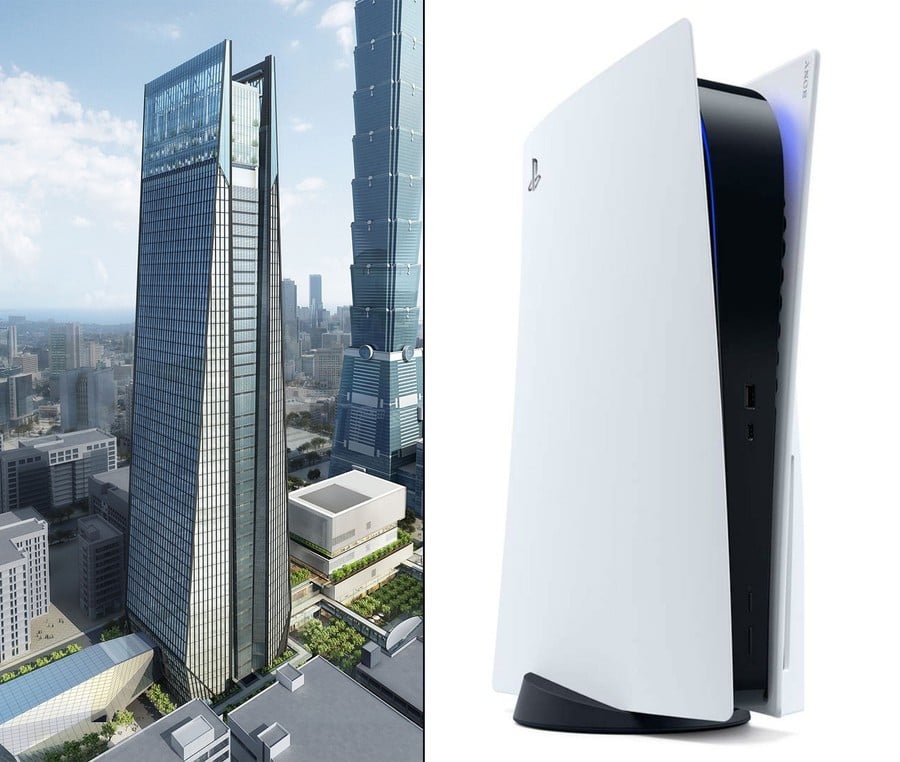 The tower is located at Taipei Nanshan Plaza, sitting right next to the famous Taipei 101 building. The two constructions combine to be a striking landmark as they are the tallest buildings in the city so far. This 892-foot (272m) tall skyscraper was designed by a Japanese architecture firm, Mitsubishi Jisho Sekkei Inc. It has been operated as an office block and shopping centre since its completion of construction in 2017.
According to the architecture firm, the design concept was to present the image of a mountain. And the apex of the building symbolises the fingertips of the hand gesture that presses two palms together like the Hindu greeting 'Namaste' to demonstrate gratitude.