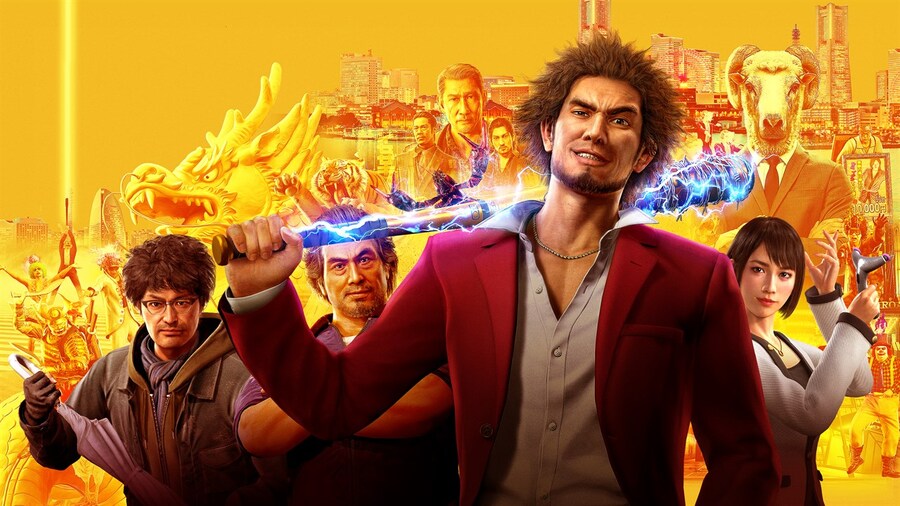 The PlayStation 4 release of Yakuza: Like a Dragon is just around the corner, which means it's time for reviews to hit and share their verdict on this new, turn-based direction for the franchise. These verdicts cover the current-gen release rather than the PlayStation 5 version, which is scheduled to hit next March. And, from what we can tell, it looks like the eighth mainline entry has been worth the wait. Reviews are very positive with a Metacritic rating already above 80.
We do have PS4 review code ourselves but have chosen to wait a little longer before delivering the Push Square verdict. Yakuza: Like a Dragon is a seriously long and meaty game, so we want to make sure that every aspect of the experience is touched upon. Nevertheless, let's see what other outlets thought of the title.
It's because of this, then, that I would make the case for Yakuza: Like A Dragon being a high point for this genre - and perhaps the highest point it will reach on the PS4 or Xbox One. And if this is where JRPGs are starting, going into the next generation of consoles, there's reason to believe that we're in for a decade of riches.
Yakuza: Like a Dragon might be a massive change for the series, but it certainly doesn't suffer for it. It's the most exciting and fresh the franchise has felt since Yakuza 0, and players will quickly fall in love with its quirky cast of characters. Like a Dragon is compelling because of how it plays double-duty as both a love letter and parody of the JRPG genre. Its story and combat system take some time to really come together, but once they do, it's a wild fever dream that's not easily forgotten, and one that can be enjoyed even by those who aren't traditionally interested in JRPG stylings and turn-based gameplay.
For RGG Studio's first crack at an RPG, it's a damn fine result. It delivers what I love most about Yakuza and introduces new ideas that largely pay off. Ichiban isn't doing it alone, either. He has friends and mentors, ones who've helped him fight and overcome personal tragedies. It was an absolute thrill to watch him grow, and that's what's most important for a game so focused on its characters. Yakuza: Like a Dragon is a passing of the torch, and a fantastic entry in a beloved franchise that proves that it's in good hands with Kasuga Ichiban.
After the culture shock of such a total change to the Yakuza recipe, I'm extremely glad the Ryu Ga Gotoku Studio team took such a big leap when Kiryu's tale came to an end. Like A Dragon is a revitalised game full of fresh ideas and proves that the series won't be re-treading the same ground with Ichiban in the driver's seat. If this is the first step into the new age of Yakuza, I can't wait to see how bonkers the next game will be.
IGN - 7/10
Yakuza: Like a Dragon's colourful turn-based combat, engaging lead characters, and detail-rich setting make for a refreshingly different and mostly thrilling instalment in the long-running Japanese crime series. However, pathfinding annoyances and a number of escalating difficulty spikes in its closing chapters made completing its story feel like much more of a repetitive slog than any of the previous games. While I applaud the developers for daring to transform its established brawling into more tactically complex team-based battles, the grueling progression system it brings along with it means that Yakuza: Like a Dragon ultimately takes some bold steps in a new direction for the series but neglects to completely maintain its balance.
Have these glowing and positive reviews convinced you to pick up a PS4 copy of Yakuza: Like a Dragon when it launches? Await your turn in the comments below.
[source metacritic.com]