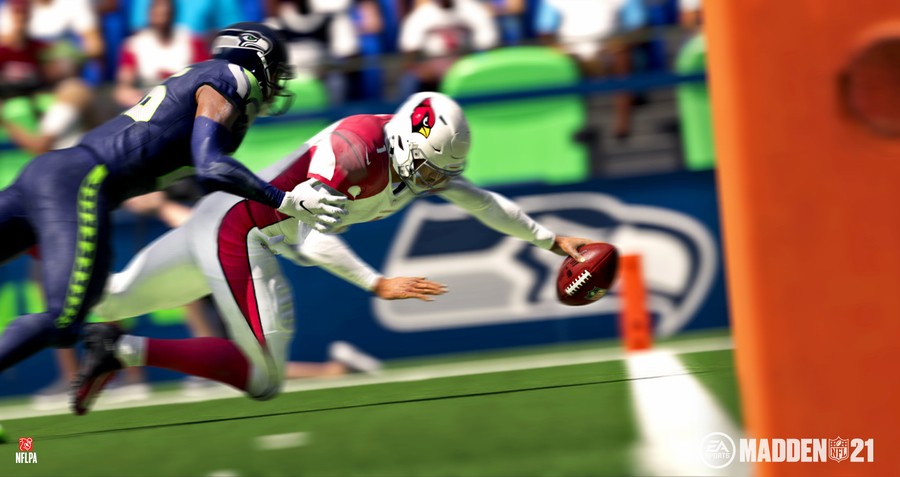 You've just got to laugh, haven't you? Madden NFL 21 has completely missed the PlayStation 5's launch after the PlayStation 4 version secured Metacritic's worst ever user score, and despite being due out on 4th December, we're yet to see it in action. Well, now the Trophies have rolled out on Sony's servers, and EA Sports hasn't even bothered to update the aspect ratio of the game's icon.
For those of you who don't know, PS5 Trophy lists are now identified by a larger, square symbol, whereas on the PS4 they were rectangular. But creating a square .PNG takes effort, so the underfire publisher's gone with the same icon it used for the current-gen game – and stuck some black borders around it. Sigh.
To be fair, the Trophy icons themselves have been redone – presumably per PlayStation's request. Still, this is how the American football sim will look in your list of games:
And this is how it's supposed to look:
As for the Trophy list itself, well, it's identical to the existing version of the game, meaning you should probably expect the same experience. Face of the Franchise still makes up the bulk of the Trophies, with the only multiplayer trinket requiring you to win the Super Bowl in an online league. Hopefully we see more of this version soon, as EA Sports has definitely been hiding of late.
[source psnprofiles.com]