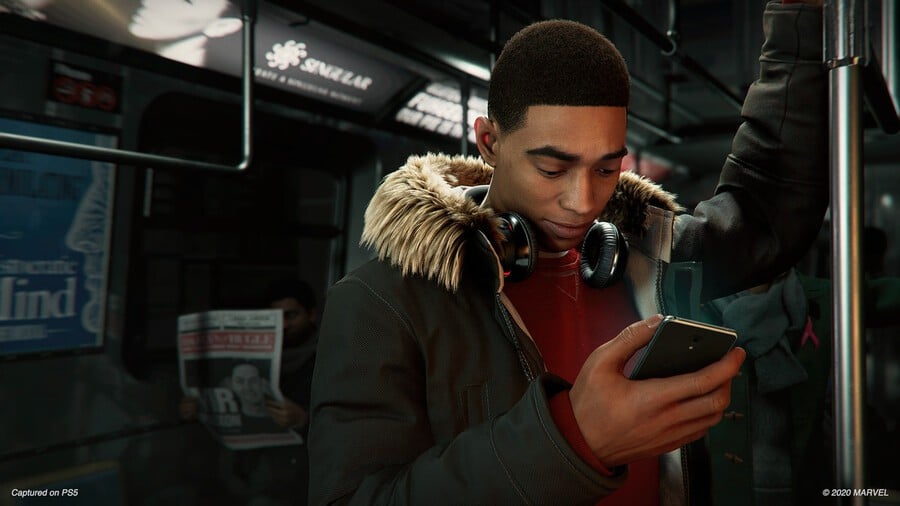 PlayStation 5 is fast, you already know it – everyone already knows it. But let's take one more moment to acknowledge the massive quality of life improvements that Sony's next-gen console is about to bring. Are you ready? This time, with the embargo lifted and the Japanese giant not about to hit us with a DMCA takedown, this is fast travel in Marvel's Spider-Man: Miles Morales.
Blink and you'll miss it:
Insomniac Games' gameplay programmer Max Golden explained on Twitter that he had to "speed up the black screens" in the title's code in order to account for the lightning fast loading speeds. It genuinely is impressive stuff, and despite us having access to the PS5 for well over a week, it's something we're honestly still getting used to.
[source twitter.com, via twitter.com]