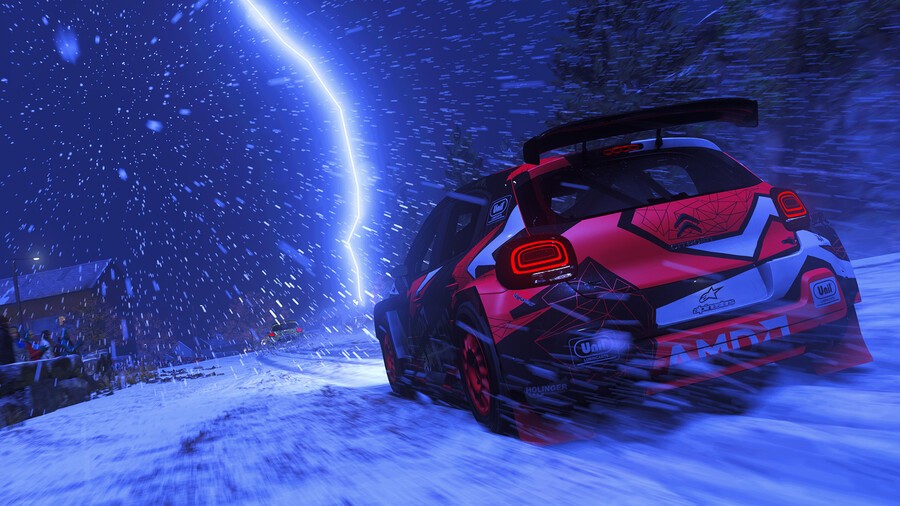 We really like DIRT 5 on PlayStation 5. It brings some easy-going, arcadey thrills and spills to the launch lineup, taking advantage of that souped-up hardware. However, one aspect that needs a little attention is its implementation of haptic feedback on the DualSense controller.
Currently, the force feedback feels more like traditional rumble, with no nuance to the vibrations giving it a very flat feel. As it turns out, the game's developers think there are improvements to be made. Speaking on the GameOnDaily live stream, technical director David Springate comments on how DIRT 5 uses the PS5's controller.
"I've seen a lot of people say they really like the PS5 haptics," Springate notes, but admits the team isn't happy with how it currently feels. Apparently, the studio is "going to be revisiting our haptics" to redo the feedback.
This is certainly good news. As it is now, there's no real change in how the haptics feel despite a wide range of off-road surfaces. When compared to something like WRC 9, which offers a far more textured approach, it just doesn't stack up. Hopefully the team can improve its haptic feedback soon. Even though it's a fairly minor feature in the grand scheme of things, it really does make a difference when done well.
Are you pleased to hear DIRT 5's haptics will be getting an overhaul? Rev your engines in the comments section below.
[source youtube.com, via thesixthaxis.com]