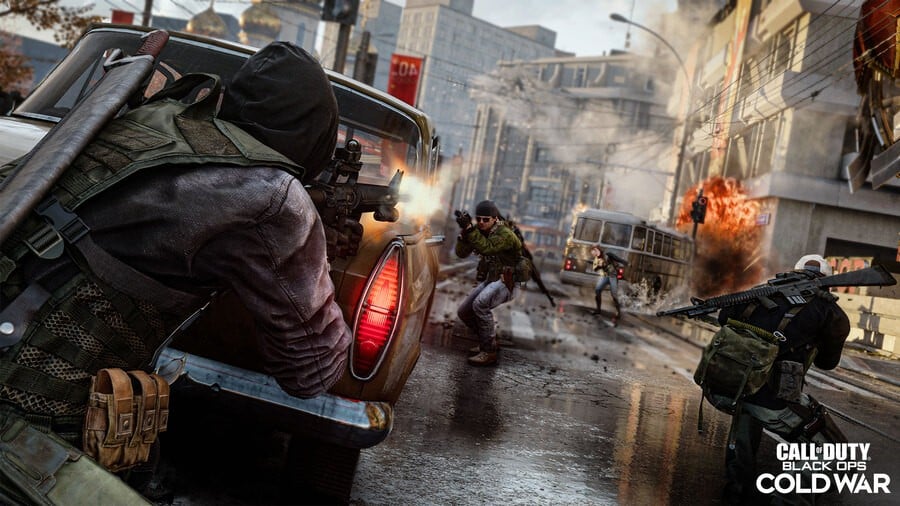 Although Call of Duty: Black Ops Cold War looks set to be the most content-packed entry in the franchise so far, it appears to have hit a bit of a problem at the final hurdle. The game, out this Friday on PlayStation 5 and PlayStation 4, seemingly contains just eight multiplayer maps at launch. The total does scrape into double digits as two more locations are tied to the new mode named Fireteam: Dirty Bomb, but that's still significantly less than what other recent instalments have shipped with at launch.
The worst part is that if you participated in the game's beta, just two of them will be new to you. Compare this to Call of Duty: Black Ops 4, which had 14 maps on day one, and you start to understand how few it really is. Last year's Call of Duty: Modern Warfare wasn't far behind either with 12 maps from launch. Of course, Treyarch has already announced extensive post-launch plans that will at least double the number of maps Black Ops Cold War has when all is said and done, but at the moment when you hand over cash, the title cannot boast of a particularly impressive map count.
Are you disappointed by the initial set of maps coming to Call of Duty: Black Ops Cold War? Share your thoughts in the comments below.
[source reddit.com, via resetera.com]