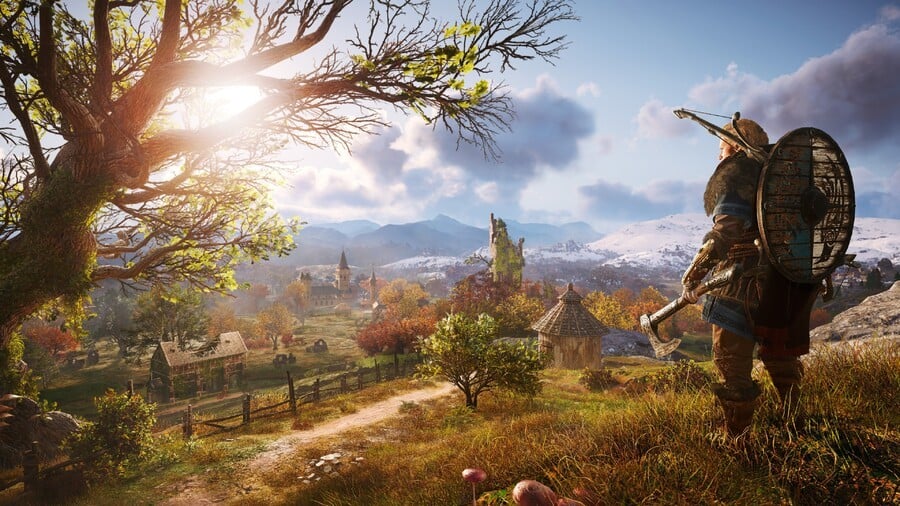 Much like Assassin's Creed Odyssey, it looks like Assassin's Creed Valhalla wants you to do a bit of everything in order to unlock its Platinum Trophy. The title's PS4 Trophy list is now live on the PlayStation Network, and while none of the trinkets jump out at us as being particularly difficult, achieving 100 per cent completion is probably going to take up a lot of your time.
We won't spoil anything in this article, but beyond Trophies that are tied standard story progression, it's very much a case of trying your hand at the game's many open world activities. There are a couple of dumb fun Trophies thrown into the mix as well — swim a total of 3km with your horse, anyone? — but again, it all seems doable.
There are 51 Trophies in all, with 1 Platinum, 1 Gold, 14 Silver, and 35 Bronze. We assume that the PS5 version of Assassin's Creed Valhalla with boast the same Trophies, but it'll likely be categorised as a different game.
Can you see yourself being a proud owner of the Assassin's Creed Valhalla Platinum? Claim this one for Odin in the comments section below.
[source exophase.com]