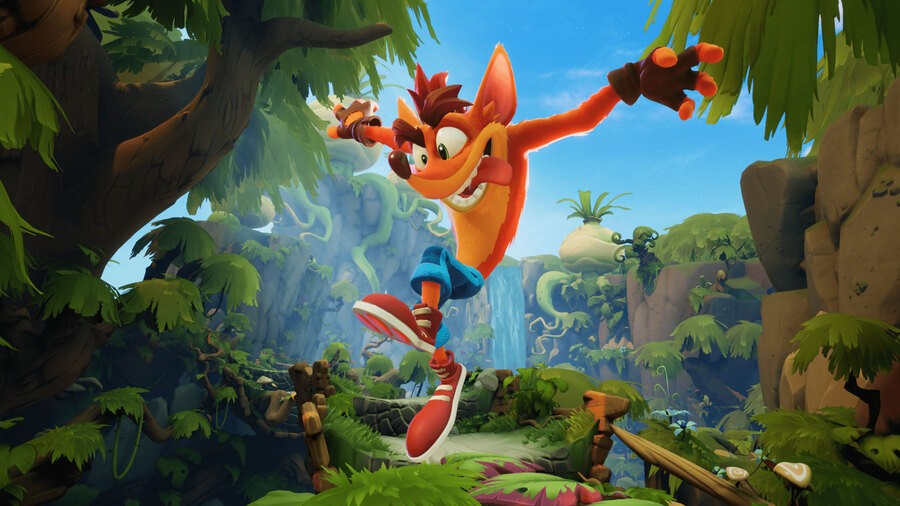 Crash Bandicoot 4: It's About Time is the first totally new game in the series in over a decade, following the success of the N. Sane Trilogy. Like that collection of remakes, this new game is sounding very good indeed — that's according to the first batch of reviews, which have just gone live.
The general consensus from critics is that this is a cracking platformer that successfully bridges the gap between the old corridor style gameplay and making sure it feels fresh and modern. We've included a handful of reviews below to give you a better idea.
As for our verdict, you'll have to wait a little longer, as review code came through to us earlier today. Once we've spent some time with Crash 4, we will of course let you know what we think. For now, you can read our impressions from the demo.
A sequel with smarts and style, Crash Bandicoot 4 proves there's still life in the old Bandicoot yet. It's about time indeed.
Crash Bandicoot 4: It's About Time is a strong return for the series, and a showcase of what might have been if we got a true follow-up to Crash 3. I sincerely hope that Activision entrusts Toys for Bob (and Vicarious Visions) with the keys to the Crash kingdom from here on out. I wanna see more of the little guy.
In many ways, Crash Bandicoot 4: It's About Time feels like a game that shouldn't work. Single-player, mascot-driven, hardcore platformers are few and far between these days. Moreover, most franchises born in the mid-'90s have had to continually reboot themselves to match the tastes of an ever-changing market. At its core, Crash 4 remains rooted to the old way of doing things, but that's not a bad thing. The visuals are cleaner now and Crash has a few new gimmicks, but if you squint, Crash 4 looks like the same old platformer you've always loved.
IGN - 8/10
Crash Bandicoot 4 is a great return to form, with some new ideas that add a fresh spin to Crash's classic gameplay.
---
Are you excited for Crash's return on PS4? Tell us in the comments section below.