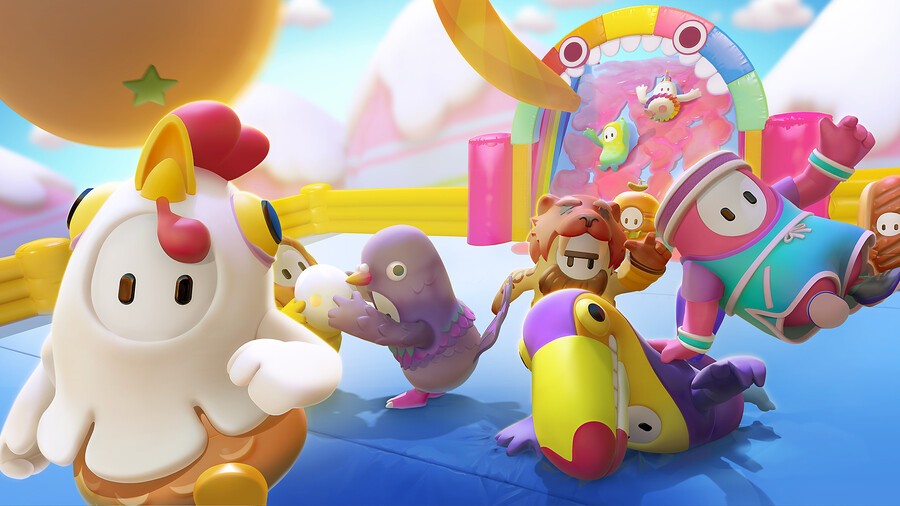 It looks as though Fall Guys season 2 is going to bring a fair amount of change to the indie hit. As well as a batch of new mini games and costumes with a medieval twist, the rate at which you'll earn crowns will be faster. But that's not all — the game's community manager has revealed a new set of customisation options.
Once season 2 arrives, players will be able to choose a banner and nickname to further personalise their profiles:
It's briefly explained in the above clip, but to reiterate: a new option in the Customiser menu has been added, called Interface. In here, you'll find a series of Banners and Nicknames to choose from, with more presumably unlocked by leveling up and available in the Kudos shop.
Also mentioned is the potential for special community Nicknames that can be added down the line. Particularly prevalent Fall Guys players or groups may get one, for instance, or if someone does something noteworthy within the game. It's a bit vague what qualifies for this, but it sounds like a neat way to reward the game's community.
Anyway, what do you think? Are you keen to customise your Banner and Nickname in Fall Guys season 2? Chase those crowns in the comments section below.
[source twitter.com]