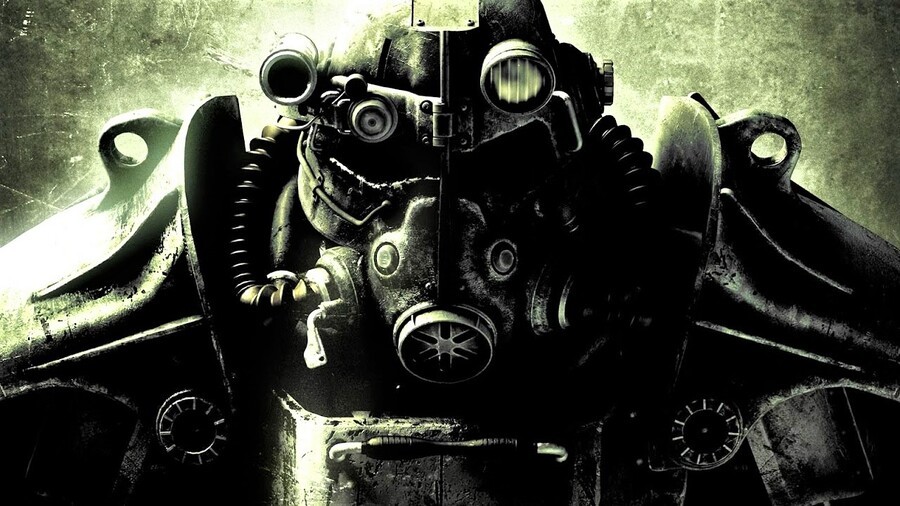 With Microsoft's acquisition of ZeniMax Media, and therefore Bethesda Game Studios, the PS5 has potentially lost out on a Western RPG powerhouse. Now that Bethesda joins inXile and Obsidian Entertainment under the Xbox Game Studios umbrella, the team in green has established something of a genre monopoly.
Granted, it's going to be a while until we see these developers really kick into gear — we have no idea how far off The Elder Scrolls VI is, for example — but their probable absence on PlayStation platforms does leave a clear gap in the market. The aforementioned studios have been pumping out quality role-playing adventures for years, and although inXile and Obsidian don't have anywhere near the clout of Todd Howard and co., Microsoft's financial backing could open so many doors for both of them.
The bottom line is that the Xbox Series X and Series S are starting to look like WRPG machines, and fans of the genre will be wondering if the PS5 can compete in that same space.
But before we get into the nitty gritty, let's not forget that a bunch of third party companies are still set to support PS5 with their role-playing projects (unless Microsoft decides to get its chequebook out again). The obvious one is CD Projekt Red, a developer that's raised the bar for what we've come to expect from big budget Western RPGs. It's games like the upcoming Cyberpunk 2077 that Bethesda's future efforts will be measured against.
Then we've got Larian, the team that brought us the superb Divinity: Original Sin series, which is more than capable of filling the hardcore role-playing hole left by inXile and Obsidian. Beyond that, it's sometimes easy to forget that BioWare is still on the scene. After Mass Effect: Andromeda and ANTHEM, faith in the EA-owned developer remains at an all-time low, but if that all-but-confirmed Mass Effect Trilogy Remaster is up to scratch and Dragon Age 4 delivers, who knows? BioWare might just claw its way back into our hearts.
Spiders is also worth a mention — the developer behind Greedfall and The Technomancer. Although it's still a ways off the other studios in terms of recognition, the French firm has been improving its craft at a steady pace over the course of this console generation. The aforementioned Greedfall, which released in 2019, was easily its best attempt yet, and you would imagine that the only way is up.
So while we don't think that the PS5 will be completely bereft of Western RPGs, the PlayStation Nation may have to just make peace with the possibility that the genre will flourish over on Xbox.
There is another factor to this conversation, however. With Bethesda, inXile, and Obsidian missing in action on PS5, there's an opportunity for other developers to rise up within the Western RPG space. Assuming the PS5 lives up to the popularity of its predecessor, we could end up with a market that some publishers won't be able to ignore.
Companies like Ubisoft have already tried to muscle their way onto the role-playing landscape. At this point Assassin's Creed is an RPG series, with Assassin's Creed Valhalla set to dive even deeper into player choice and character customisation. We wouldn't be at all surprised to see the French publisher push even harder in the years to come, with new properties such as Immortals Fenyx Rising being added to its arsenal.
And then there are Sony's own PlayStation Studios. There's no getting away from the fact that many of its blockbuster games already incorporate RPG systems and mechanics — even God of War has levels, loot, and skill trees. Heck, Horizon Zero Dawn made it onto our best PS4 RPGs list, where it still commands a high ranking.
If Sony really wanted to explore the role-playing potential of its first party developers, we dare say that it could. And with Bethesda seemingly out of the PlayStation picture, the gap in the market is there for Sony to capitalise on its own Skyrim. Wishful thinking, perhaps, but there's no doubt that Microsoft's acquisition has changed the Western RPG industry as we know it.
---
Are you worried about the future of Western RPGs on PS5? Would you like to see Sony enter the space with its own games? Vote in our poll, and then feed us your thoughts in the comments section below.