If you've played Detroit: Become Human or Heavy Rain, you'll know what studio Quantic Dream is all about. The French developer, led by David Cage, is all about interactive dramas and interweaving stories, and it's been that way since the start. Fahrenheit, or Indigo Prophecy as it's known in the USA, was its big break in 2005, and this year marks the murder mystery's 15th anniversary.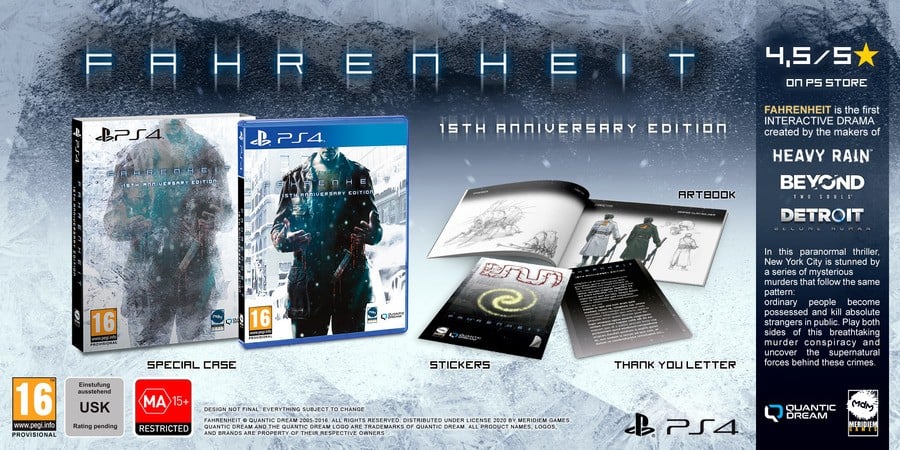 To celebrate the milestone, Quantic Dream has announced a partnership with Meridiem Games to produce a special physical edition of the game for PlayStation 4. Available in Europe and Australia, the 15th Anniversary Edition of Fahrenheit includes a fancy case and sleeve, set of stickers, artbook, and a thank you letter from the developer. The package will be available to buy in late November for £24.99 / €29.99.
There's no word on a North American release, although it is worth noting the game is available via PlayStation Store.
Will you be grabbing this 15th Anniversary edition of Fahrenheit on PS4? Solve the mystery in the comments section below.