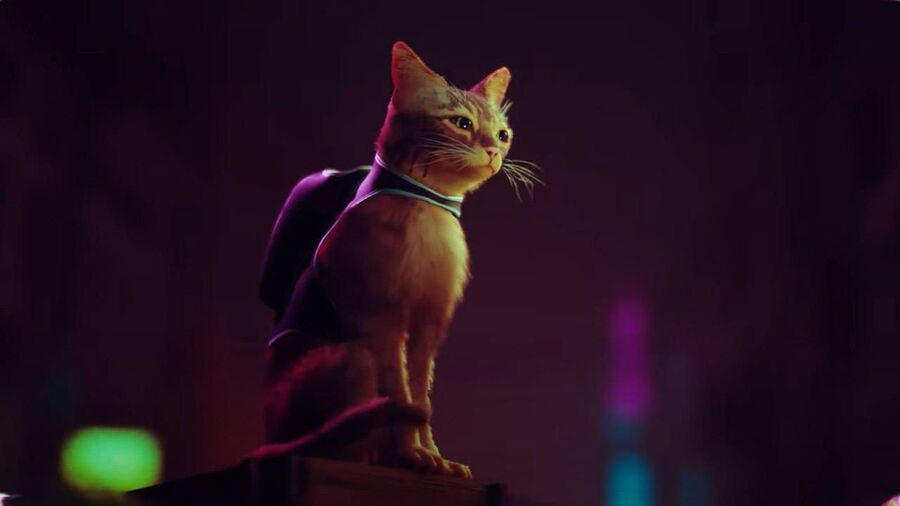 Stray might be one of the most adorable PlayStation 5 games announced so far, meaning any new details are always going to be met with enthusiasm here at Push Square. And luckily enough, today's update to the game's official PS5 page has brought with it new story and gameplay details that help to give us a slightly better grasp on the BlueTwelve Studio-developed experience.
The title overview reads: "Lost, alone and separated from family, a stray cat must untangle an ancient mystery to escape a long-forgotten cybercity and find the way home. Stray is a third-person cat adventure game set amidst the detailed neon-lit alleys of a decaying cybercity and the murky environments of its seedy underbelly. See the world through the eyes of a stray and interact with the environment in playful ways."
You'll be able to roam the city both at street level and up high on the tops of buildings, defend yourself against robotic threats, and become buddies with the flying drone named B12. "With the help of this newfound companion, the duo try to find a way out." Who hasn't wanted to become a cat at some point in their lives? Live out those feline dreams in the comments below.
[source playstation.com]