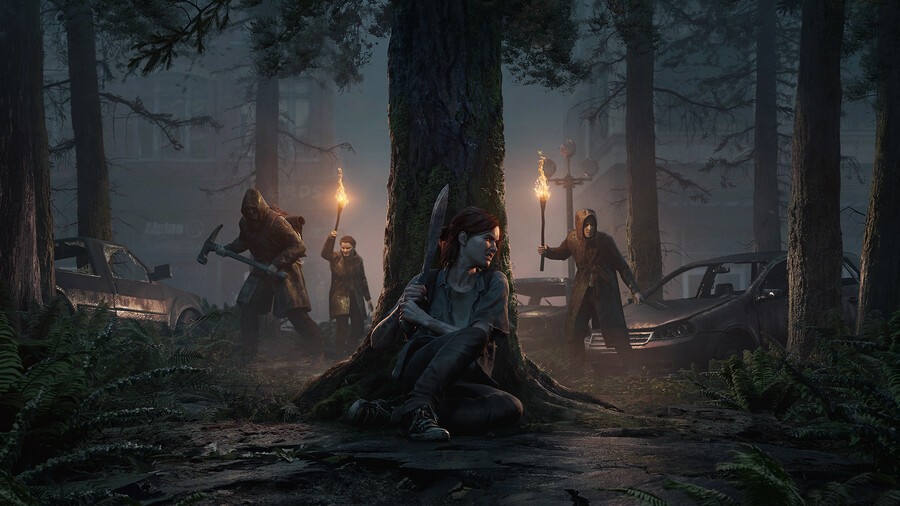 It's Wednesday morning, so you already know what it is time for. The PlayStation Store has, as usual, updated itself with a new selection of offers, and this time around it's the Essential Picks sale. The range of PlayStation 4 discounts will stick around until midnight on 16th September 2020, so you've got exactly two weeks to take advantage of any price cuts you like the look of. These deals are live right now across Europe, but US users will have to wait a little bit longer for them to hit the PlayStation Store -- we shall update this article once those prices are available. So, without further ado, let's take a look at what we've got this week.
The Last of Us: Part II receives its first official, temporary price cut down to £44.99/$49.99, FIFA 20 is now a bargain bin offer at £4.19/$4.79, the excellent Dreams can be yours for £26.24/$29.99, and God of War comes in at £11.99/$14.99. You can cop Watch Dogs 2 just before the launch of its sequel for £9.99/$9.99, Dark Souls II: Scholar of the First Sin is a great deal at just £7.99, and Middle-Earth: Shadow of Mordor can be purchased at the same price. Danganronpa 1&2 Reload gets in on the action with the asking price of £15.74/$19.99 while Danganronpa V3: Killing Harmony is just £7.99/$9.59.
The Essential Picks sale also slashes the prices of some DLC offerings, including every Marvel's Spider-Man expansion for £4.02/$4.99 apiece. The Nioh 2 season pass comes in at £13.99/$13.99, Horizon Zero Dawn: The Frozen Wilds is down to £4.79/$5.99, and Destiny 2: Shadowkeep is £17.99/$20.99.
To be perfectly honest, this isn't the best PlayStation Store sale we've ever seen, but there is still one or two decent deals to be taken advantage of. If nothing here takes your fancy, don't forget that the big PS Store Indie sale is still live through until 9th September 2020. Will you be picking up any PS4 games as part of the Essential Picks sale? Post your digital haul in the comments below.
[source blog.playstation.com]