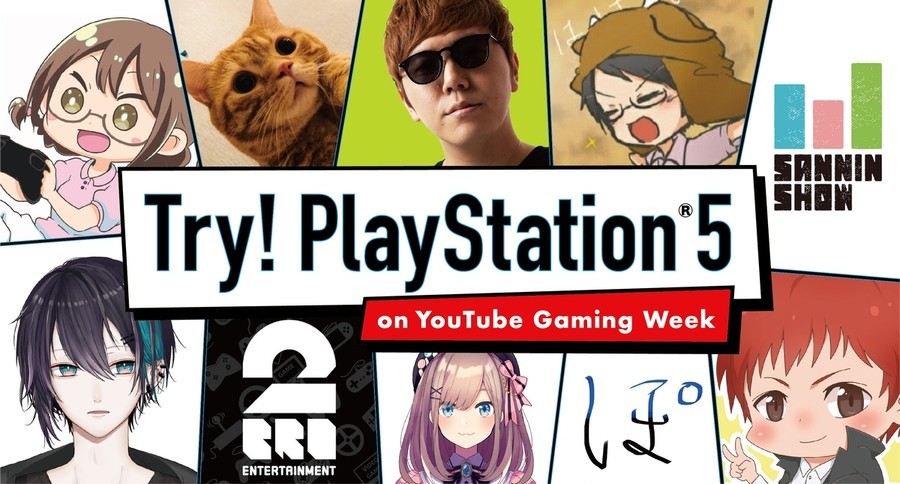 Because 2020 has gone the way it's gone, hands-on impressions of next-gen hardware are sorely missing. Unless you're Geoff Keighley, you won't have touched a DualSense controller or played any PS5 games. The console is less than two months away now, so it's about time Sony upped the ante. In Japan, at least, the platform holder is loosening its grip on PS5 a little.
As reported by Gematsu, SIE Japan Asia is taking part in YouTube Gaming Week Japan, and it's granting a select few Japanese YouTubers access to PS5. Starting from 4th October at 6pm JST, certain content creators will be taking PS5 for a spin and uploading videos on their respective channels. The videos fall under the banner 'Try! PlayStation 5 on YouTube Gaming Week'. Here's a list of the YouTubers taking part:
It's not clear which PS5 games will be shown off, or indeed, if the user interface will make an appearance, but it means we get a bunch more next-gen gameplay footage. We have to wonder, too, if other regions will get similar access in the next couple of weeks. Will we see major Western channels getting an advance look at PS5? We'll just have to wait and see.
What do you make of this? Are you excited to see more PS5 footage from these Japanese creators? Tell us your thoughts in the comments below.
[source blog.ja.playstation.com, via gematsu.com]