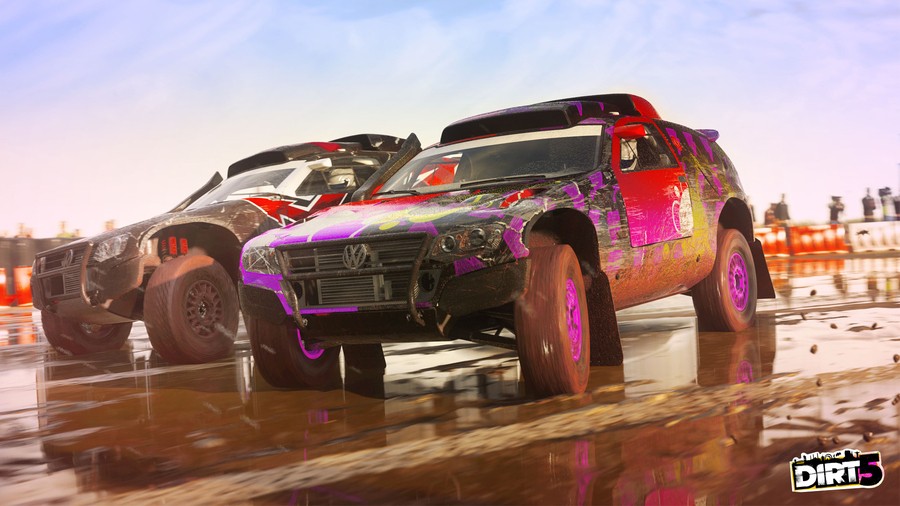 DIRT 5 is on the way by the end of the year, and it's been looking mighty strong so far. The off-road racer reverts back to the less serious days of DIRT 2 and 3, bringing with it a career mode and story as well as a way to build your own racing arenas. It seems to all be going well, but Codemasters has decided the game needs a little more time.
The title was initially scheduled for 16th October (the PS4 version, anyway), but as announced on Twitter, it won't be making that date. The current-gen version of DIRT 5 will now release on 6th November:
This only applies to the PS4 edition; there's still no word on a release date for PS5, though it's promised for "later this year". And as with a decent amount of games now, DIRT 5 will get a free PS4 to PS5 upgrade if you buy the current-gen version.
Are you looking forward to DIRT 5? Spin your wheels in the comments section below.
[source twitter.com]