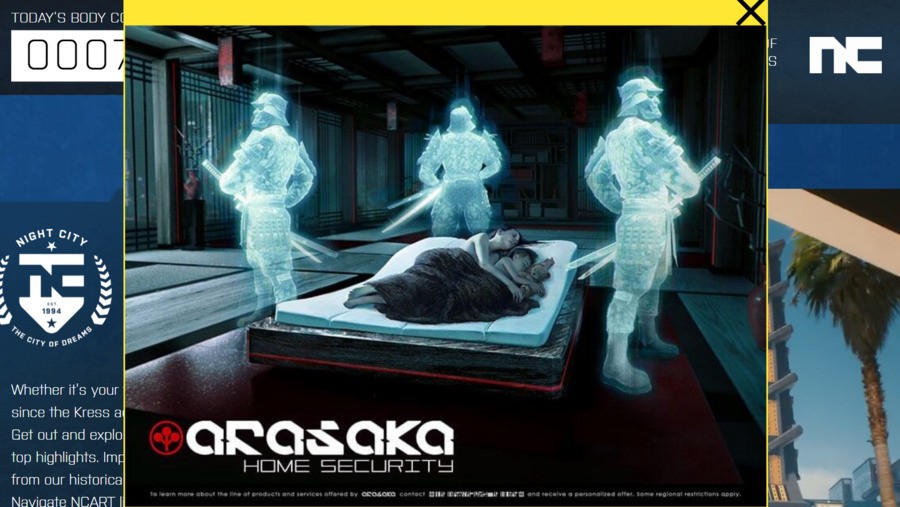 Night City, the sprawling metropolis that is the setting of Cyberpunk 2077, actually has its own in-universe tourism website — and you can visit it. nightcity.love is where you need to go. It's got information on the city itself — complete with screenshots — and it's even slathered in pop-up adverts for Arasaka Security and other dystopian products.
It's the kind of clever marketing that we like to see, although based on the game's most recent trailers, there's a lot more to Night City than meets the eye.
Have you booked a flight to Night City? Enjoy your stay in the comments section below.
[source nightcity.love]