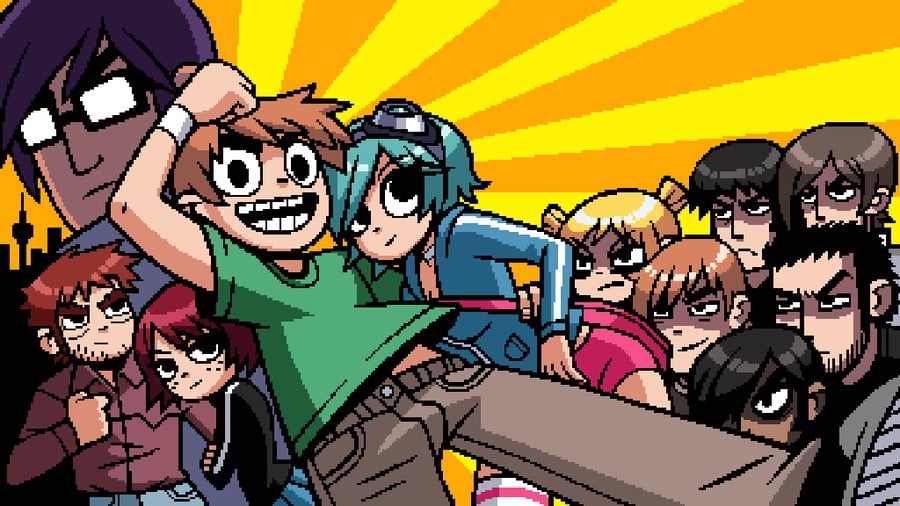 Remember Scott Pilgrim? Starting life as an extremely popular graphic novel series, it was later adapted into a movie, with a game running alongside it. Bearing the name Scott Pilgrim vs. the World: The Game, the Ubisoft-published title was a pixelated, 2D beat-'em-up featuring the music of chiptune band Anamanaguchi. It was released for PlayStation 3 in 2010, and it was a cracking little game.
It remained available on PSN for a few years, but was delisted in 2014 due to expiring licenses. Ever since, fans -- and even those who worked on the game -- have been wishing for the game to come back. Now, 10 years after its initial release, it could finally be making some sort of comeback.
Bryan Lee O'Malley, creator and writer of Scott Pilgrim, took to Twitter recently, confirming that Ubisoft has finally been in touch:
It's not much to go on, but with O'Malley, the movie's director Edgar Wright, Anamanaguchi, and other important figures all vocalising their desire to bring the game back, it seems the publisher is finally listening. It's not the greatest game in the world, but it's a part of the Scott Pilgrim experience that's inaccessible. Here's hoping it can finally see the light of day again soon.
Do you want to see Scott Pilgrim vs. the World: The Game make a grand return on PS4 -- or maybe even PS5? Make some garlic bread in the comments section below.