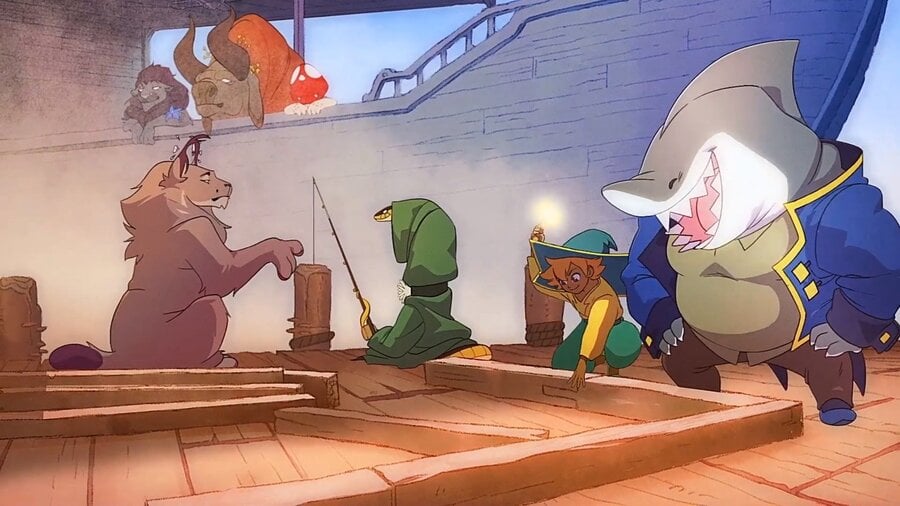 Surprise! As part of Nintendo's Indie World presentation today, it was announced that Spiritfarer will be launching today at the asking price of £19.99/$29.99. That means the PlayStation 4 version will be hitting Sony's digital store shortly, bringing with it what is described as a "cozy management" experience all about dying.
As part of a press release that has been reported on by Gematsu, creative director Nicolas Guerin said that has been difficult keeping today's release a secret. "We took what is by far our biggest, most ambitious production yet, and decided to up the ante by releasing Spiritfarer simultaneously on almost every system under the sun. Our fans have been so patient, waiting for us just to say when. Well, I'm happy to tell them: the time is now!"
In Spiritfarer, you'll need to build a boat and travel the world so that you can meet spirits and help them move on to the afterlife. This is coupled with farming, mining, cooking, and crafting to give you something positive and relaxing to think about along the way. "Experience moving, emotional stories filled with unforgettable moments. Spend relaxing quality time with your spirit passengers, create lasting memories, and, ultimately, learn how to say goodbye to your cherished friends. What will you leave behind?"
[source gematsu.com]