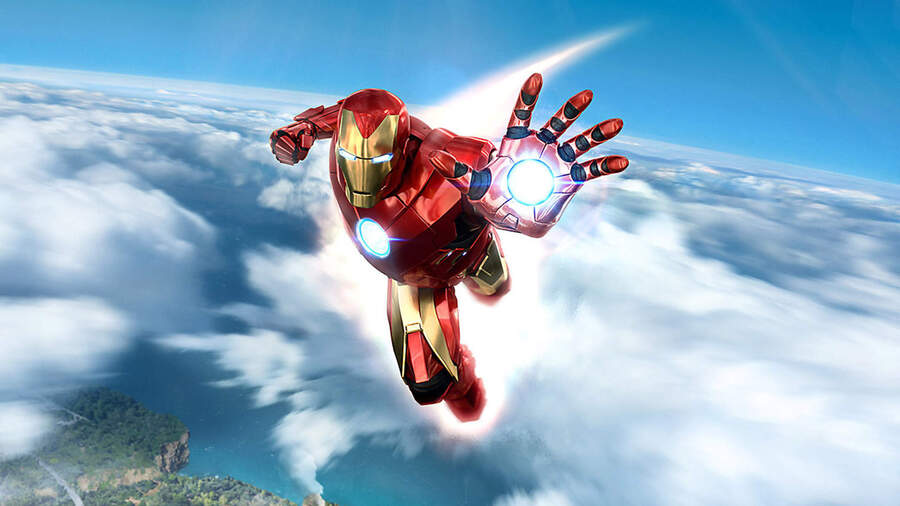 If you can't get enough of Marvel in video game form as you await the launch of Marvel's Avengers, why not check out the PlayStation VR experience released earlier this year focused entirely on Iron Man? Marvel's Iron Man VR quietly became a great game and it's about to get even better as patch 1.06 adds a wealth of new content for free. From a new game+ option and extra weapons through to decreased load times, this update has the lot.
The headline addition is new game+, which allows you to start the campaign over again without ditching the research points and Impulse Armour unlocks already accrued. And then there's a new difficulty mode on top of that, titled "Ultimate" -- it's the toughest test in the game yet.
Don't worry though, you'll have new weapons to make use of in your quest for superhero glory. The Continuous Beam Repulsor will sustain a powerful beam for a number of seconds, the EM Charge Cannon packs a charged shot, and the Micro Swarm fires a melee of rockets at unsuspecting enemies. Finally, the Gravity Bomb pulls nearby foes into a single location so that you can deliver a powerful blast to all of them at once. You can see all of them in action over on the PlayStation Blog.
More challenges and eight other Custom Armour Decos have also been added to the game alongside some quality of life improvements which are sure to boost your enjoyment. Load times were one of Marvel's Iron Man VR's biggest issues at launch, and developer Camouflaj has listened to feedback and decreased them across the board. This includes "20-30 second decreased times when loading into Shanghai missions. A big shoutout to our engineering team for their continued efforts on this front."
You will also be able to skip upcoming cutscenes as well as two story missions if you so choose. "The development team at Camouflaj gobbled up your reviews, tweets, and videos; listening intently to what you had to say, and what you wanted more of. I hope this content update continues to make good on our initial promise: to make you feel more than ever like you are Iron Man."
Are you heading back into Marvel's Iron Man VR to check out this new update? Let us know in the comments below.
[source blog.playstation.com]