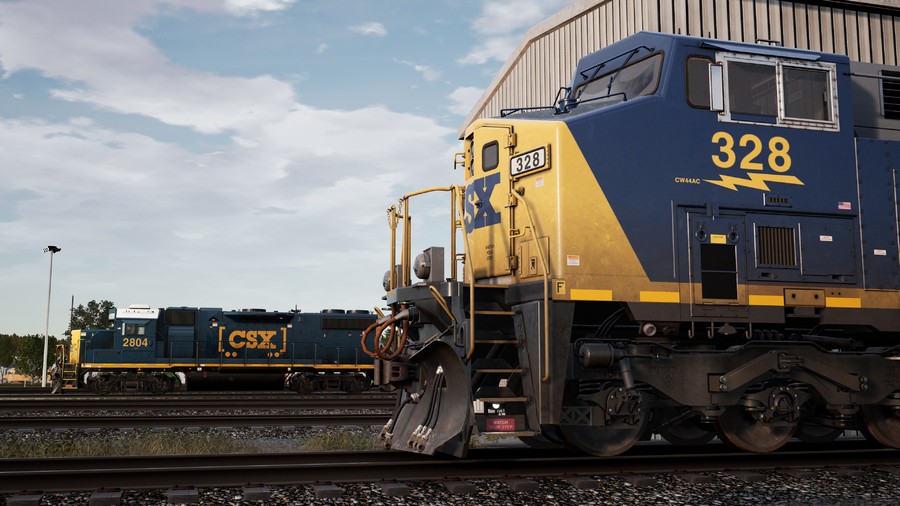 We described Train Sim World 2 as one of the most zen experiences on the PlayStation 4 in our review, and we simply had to catch up with developer Dovetail Games to learn a little more about how a simulation like this makes it to market. We wanted to know more about the research that goes into each location, and what the release has planned for the future. Here's our discussion with Senior Producer Matt Peddlesden.
Push Square: There are so many famous railway journeys around the world, how do you select routes for Train Sim World 2? What are the characteristics and features you look for that draws you towards a particular location, train, or station?
Matt Peddlesden: We have a lot of railfans in the company and as a group we look at feedback from the community and what they would like to see, what routes we want to build, and then if there are any license considerations that need to be taken into account. Looking at all of this we will shortlist a selection of routes and then start to look at what the experience is and whether the variety of gameplay is suitable. There's no one characteristic we look for, as there will be many variables to each route, but we do only make things that are going to be fun to play in the simulation.
Can you tell me a little bit more about the research that goes into accurately recreating these routes? Cologne station, for example, looks like it would have been a giant undertaking. Did you physically go on a field trip to get reference materials for that?
For everything we build we use a large amount of reference material to get each station and loco as realistic as possible. These will be sourced directly from official technical documents and usually research trips where we can get direct access to the line / loco to record everything we need. Due to the global pandemic getting out to research ourselves hasn't been possible so we've relied on previous research data, the extensive library of footage and photographs online, and we've also been fortunate to have people in the community that work closely with us who were able to fill in the blanks and provide extra detail or answers where we needed it. Modelling these large stations is a massive undertaking and the team have become adept at knowing the right places to look, the right photos to find and how to piece it all together to recreate these magnificent stations in the sim as closely as possible.
What about the miles of track between stations? How do you ensure that the surrounding scenery is accurate, and true to real-life?
We always try to get the surrounding scenery of each station and between stations as accurate as possible. This starts with the track and making sure that the position, grade and curves are the same as in the real world, which includes making sure the surrounding terrain is correct. After that we make sure that recognisable buildings or structures are in the right place and, when it comes to scenery, that we're using the correct types of trees for the region. There is a lot of manual work that goes into making sure that, regardless of how fast you're driving past, the scenery is authentic.
Have you ever considered PlayStation VR support for Train Sim World 2? The immersion is already outstanding on a standard television, but it'd be incredible to physically sit in the cockpit of some of these trains and experience them in virtual reality?
There are no plans for VR on any platform. It is something we're very interested in looking at, but not something we're working on.
Can you talk about your plans for the PlayStation 5 yet? We have to imagine you're pretty excited for the speed of the SSD given the type of game you're making, but also the adaptive triggers feel like they could really improve a game like Train Sim World 2, where you're constantly pulling levels and clicking them into different notches?
There are no current plans for PS5 support.
Can you give us a taste of what's to come next for Train Sim World 2? Obviously release day represents the beginning for projects like this, so what are your ambitions and goals for the game moving into 2021 and beyond?
We've revealed our Roadmap for the first time at launch. As well as additional Preserved Collection releases as we bring our Train Sim World Add-Ons to Train Sim World 2 you can look forward to driving Isle of Wight, Munich-Augsburg, Southeastern High-Speed, and much more! We also have some updates coming to features like the Livery Designer. We're going to be updating the Roadmap on trainsimworld.com every couple of weeks so everyone can see what the future holds for the simulation.
---
Thanks so much to Matt for answering our questions, and don't forget to check out our Train Sim World 2 review through the link.