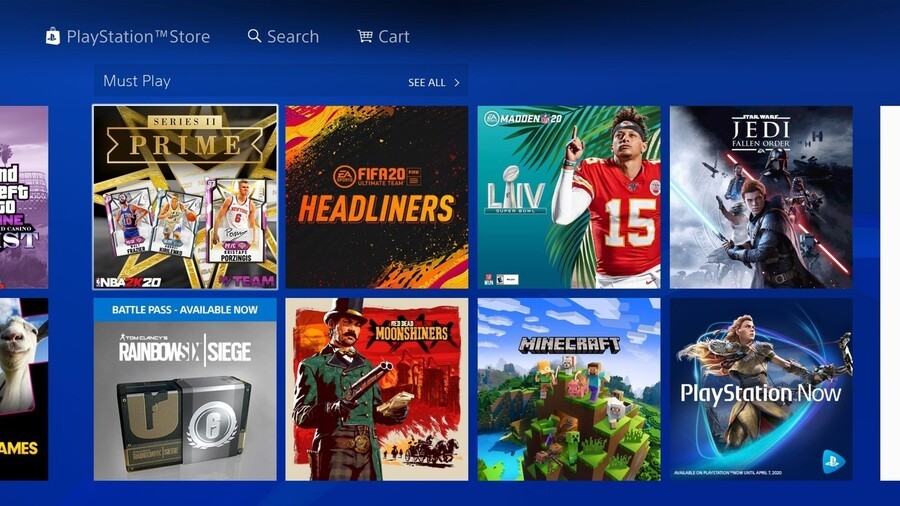 The PlayStation Store is fine if you know how to deal with its idiosyncrasies, but discovery for lesser known titles is pretty poor. While the plaza will promote major releases like FIFA 21 and Fortnite pretty heavily, you'll need a lot of luck if you're hoping to get found as a relatively unknown indie game – as this video from No More Robots' Mike Rose demonstrates.
He's trying to find Descenders, the roguelite cycling title which launched today. Naturally, the release isn't present in the primary New Games tab, although he doesn't click the See All button which would have shown him the title near to the top. Nevertheless, the Search function proves unforgivable, with the game listed last even when you type out its full name.
To be fair, the title is displayed front and centre in the Latest Releases tab on the PS Store's web browser page, so it's not like Descenders has been completely obscured from view; the game definitely can be found if you're willing to browse around a little bit. The problem is that it's somewhat buried, and unless you're specifically looking for it, you're unlikely to find it.
It isn't the first time that No More Robots has complained about PlayStation's support for smaller releases, as it revealed that its deck building game Nowhere Prophet "barely sold anything" on the PS4. As such, it "doubts" it'll release any more games on Sony's system. "For how gruelling the PlayStation submission process is, to then literally be buried by movies and DLC in the search makes me feel genuinely ill," Rose said of Descenders.
[source twitter.com]