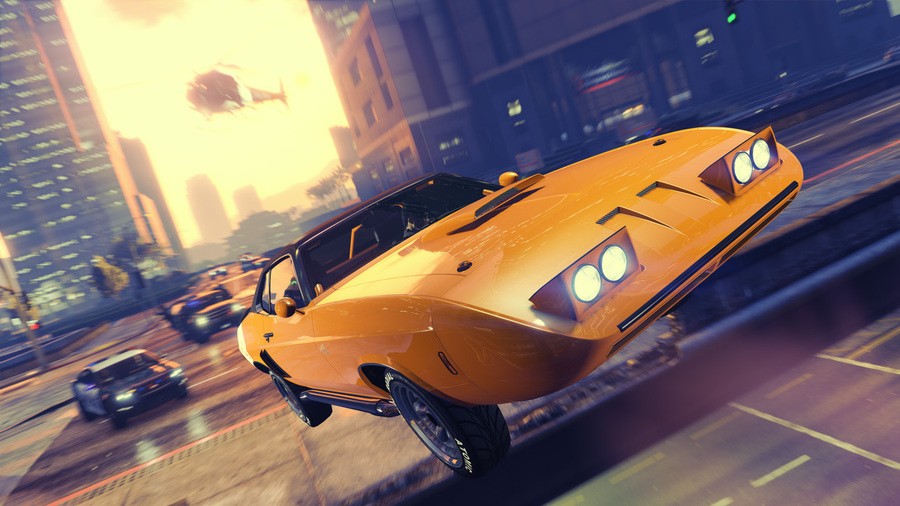 It's always summer in Los Santos, but Rockstar has dropped GTA Online's first major update of 2020 to celebrate the season. As previously announced, this will finally give yachts a purpose, as you're able to launch new missions from the cruiseliners. Don't worry if you don't already own a boat, as they're 30 per cent off from Dock Tease right now, and you can earn double GTA$ and RP by playing the new missions.
Long-time players will perhaps be most interested in the overall quality of life improvements, however. Every player will now receive two extra garage slots, enabling you to significantlyexpand your fleet. You'll also be able to immediately return any personal vehicle to storage from the interaction menu, which should save you some time when you're out and about. Perhaps most noteworthy of all, a timer has been added to the Lucky Wheel at the casino, so you know when to return for another try.
There are a couple of new arcade games: Ace of Fury and Qub3d. All of the cabinets can currently be purchased at 40 per cent off, so this is a good opportunity for you to kit out your arcade if you haven't already. And as previously announced, there are a bunch of new cars available across all motorsport retailers, as compiled by Reddit:
Legendary Motorsports
Benefactor BR8 (GTA$3,400,000)
Declasse DR1 (GTA$2,997,000)
Lampadati Tigon (GTA$2,310,000)
Invetero Croquette D10 (GTA$1,500,000)
Southern San Andreas Super Autos
Canis Seminole Frontier (GTA$678,000)
Dundreary Landstalker (GTA$1,220,000)
Imponte Beater Dukes (GTA$378,000)
BF Club (GTA$1,280,000)
Maibatsu Penumbra FF (GTA$1,380,000)
Benny's Original Motorworks
Bravado Gauntlet (GTA$615,000)
Bravado Youga (GTA$195,000)
Benefactor Glendale (GTA$200,000)
Declasse Yosemite (GTA$485,000)
Albany Manana (GTA$10,000)
New clothing options span a bunch of fresh sports tops and pants, as well as leather jackets and bomber jackets. More features are sure to be uncovered as the update is fully explored, and it's worth remembering that an even bigger content drop is expected later in the year, including a brand new heist. For now, though, will you be spending the rest of your summer in Los Santos? Let us know below.
[source reddit.com]