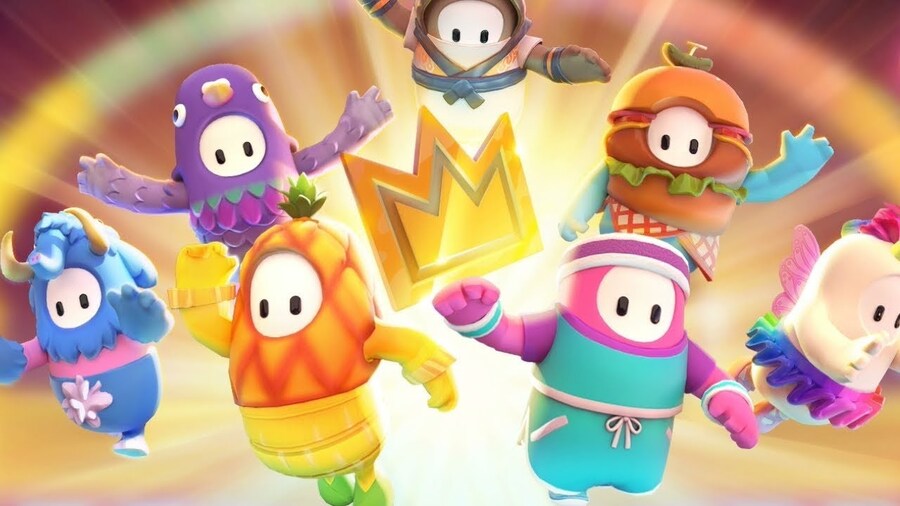 Fall Guys is a big deal at the moment. The 60-player battle royale platformer released earlier this month and has taken the gaming world by storm with its silly spin on knockout gameshows. It has a real spotlight on it, and no wonder -- it's extremely popular on Twitch, and has already made two million sales on PC alone. What's more, it seems like a natural fit for some crossovers with other games, thanks to the big goofy costumes the titular fall guys can wear.
In fact, the first collaboration has already been and gone. Developer Mediatonic joined forces with Hotline Miami to bring a Jacket outfit to the game:
Given that Devolver Digital published both Fall Guys and Hotline Miami, we don't imagine this was too difficult to arrange. But what's the scope for collaborations with other games? Well, it seems Mediatonic isn't exactly short of options. Here are some examples we've found of studios and gaming-related companies that have either given a nod of approval or straight up just thrown themselves at Fall Guys. If you don't want to look through all these tweets, some notable examples include Cyberpunk 2077, The Witcher, Metal Gear Solid, and Hitman.
So, yeah, we would expect to see some cool crossover content within Fall Guys in the future. What collaboration would you want? A Ratchet or Sackboy outfit, maybe? Let's have some of your ideas in the comments section below.
[source twitter.com]