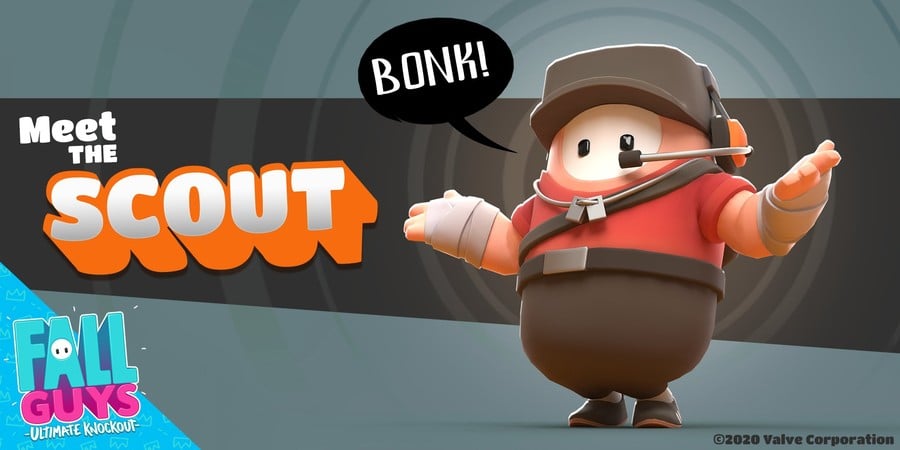 Have you been playing Fall Guys on PlayStation 4? Jealous of the Steam exclusive skins, like the Gordon Freeman outfit? Good news: a stealth game update means these costumes can now be attained in the PS4 version of the game.
In the PC release, Fall Guys fans have been able to earn several costumes inspired by Valve games. As well as the aforementioned Gordon Freeman outfit, there's Alyx from Half-Life: Alyx and Scout from Team Fortress 2. These will now find their way into the PS4 version's in-game store.
However, this isn't the only change Mediatonic has made to the game:
As you can see in the above tweet, a few tweaks have been made to some of the rounds and how they work. Fall Mountain has had its player cap reduced to 15 players, which should make things a little less chaotic in that final round. Team Tail Tag and Royal Fumble have had their timers reduced to 90 seconds -- again, this should make these rounds easier to deal with. Finally, you'll no longer get back to back team games; they'll be broken up by solo rounds.
These all sound like positive changes to us, and we anticipate there will be plenty more improvements made as the game continues to grow. You don't need to do anything to get this update, by the way -- no download required, as it's on the developer's side. What do you think of these tweaks? Fall into the comments section below.
[source twitter.com]