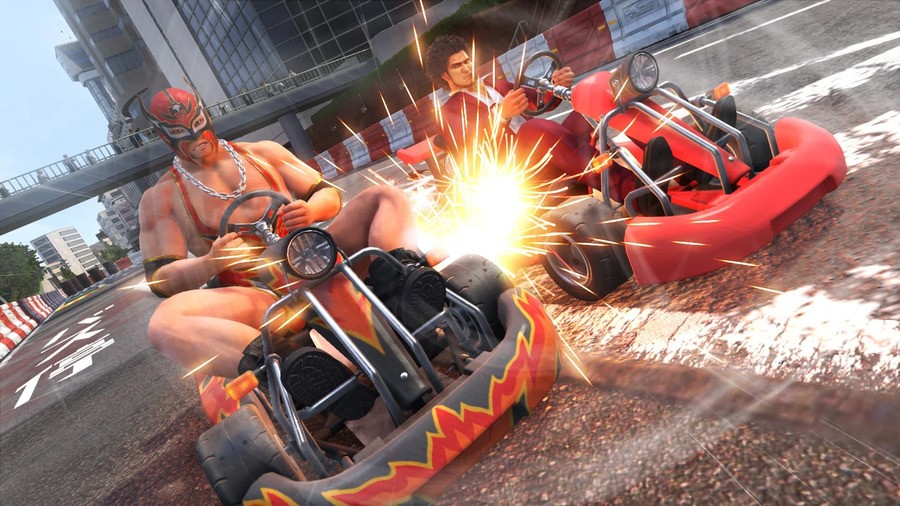 It is looking increasingly likely that PlayStation fans will have to settle for just a current-gen version when Yakuza: Like a Dragon launches in the west this holiday season. The game has been confirmed for PlayStation 4, PC, Xbox One, and the next-gen Xbox Series X, but a PlayStation 5 version is nowhere in sight. The reason for that remains unclear -- we're yet to receive a response from SEGA on the subject -- and now even more evidence that this hopeful edition of the eighth entry in the mainline Yakuza franchise simply doesn't exist has now surfaced.
As spotted by Gematsu on Twitter, the debut of protagonist Ichiban Kasuga has been rated in the west by both the ESRB and PEGI for PS4, PC, Xbox One, and Xbox Series X. Of course, the PS5 is missing in that line-up of consoles. Those who purchase Sony's next platform on launch will be able to play Yakuza: Like a Dragon through backwards compatibility, but the odds of a native version sporting graphical enhancements now appear to be at an all-time low. Microsoft has already confirmed that the game will be an Xbox Series X launch title, so the likelihood of it releasing in close proximity to the PS5 is very high.
Are you happy to settle for playing Yakuza: Like a Dragon through backwards compatibility, or are you still pinning your hopes on a native next-gen version for Sony's upcoming console? Debate away in the comments below.
[source twitter.com]