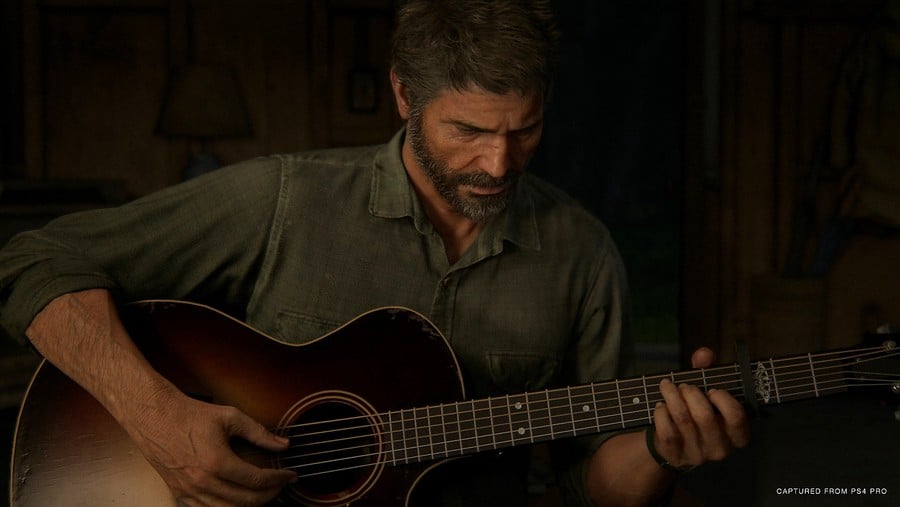 With The Last of Us: Part II, the acoustic guitar has become symbolic of the relationship between Joel and Ellie. Without going into spoiler territory, there are several points in the game where Ellie can pick up this instrument and play, giving you the freedom to pick chords and strum using the controller's touch pad. It's already generated some impressive results, as you can imagine.
But what of the guitar itself? The one that Ellie owns in the game is a particular guitar, based on a real make and model. Naughty Dog partnered with Taylor to design the instrument for the game, but they went a step further. Yes, you can now pre-order a replica of the in-game guitar so you can continue practising away from all the post-apocalyptic noise.
The real-life instrument is a special edition of Taylor's model 314ce, and it's an exact match of Ellie's guitar. It comes complete with that fretboard moth decoration and a hard shell case so you can carry it across Seattle.
Available to pre-order now from PlayStation Gear, the guitar comes in at $2,299. Alternatively, you can nab a mini guitar adorned with Ellie's tattoo for $699. Pre-orders for both instruments end on 31st July, and ship out on 28th August.
Will you be pre-ordering one of these The Last of Us 2 guitars? Play us a tune in the comments section below.
[source twitter.com]