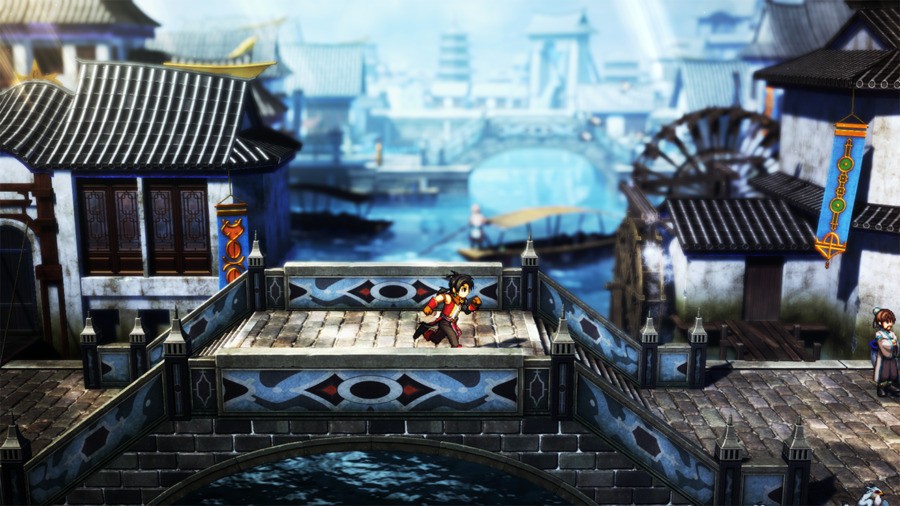 Fans of the Suikoden series might want to pay attention to this one. A number of key staff who worked on the classic role-playing series have taken to fan funding platform Kickstarter in order to announce Suikoden's "spiritual successor". Titled Eiyuden Chronicle: Hundred Heroes, it's set to be an old school adventure -- but PlayStation fans be warned: only a PC version is guaranteed at $500,000. A potential PlayStation 5 version is a stretch goal.
The press release describes Eiyuden Chronicle as "an ode to the classic JRPG genre from the PlayStation era that will feature classic JRPG exploration and battles in high-resolution 2.5D graphics, pixel-based characters, a story of war and friendship, a diverse cast of 100 unique heroes to join the protagonist's endeavor, and a fortress building system to grow their army". Certainly sounds like Suikoden, doesn't it?
"Battles will be turn-based with parties of up to 6 members and feature dynamic boss battles that change camera angle and rotate depending on the environment," it continues.
The game's story is being handled by Yoshitaka Murayama, who wrote the scenarios of both the original Suikoden and Suikoden II. He's teaming up with Junko Kawano (character design for Suikoden, Suikoden IV), Junichi Murakami (art design for Castlevania: Aria of Sorrow), and more to form Rabbit & Bear Studios.
The Kickstarter campaign for Eiyuden Chronicle runs from the 27th July until the 28th August, 2020. Are you interested in this one? Bring back some memories of Suikoden in the comments section below.