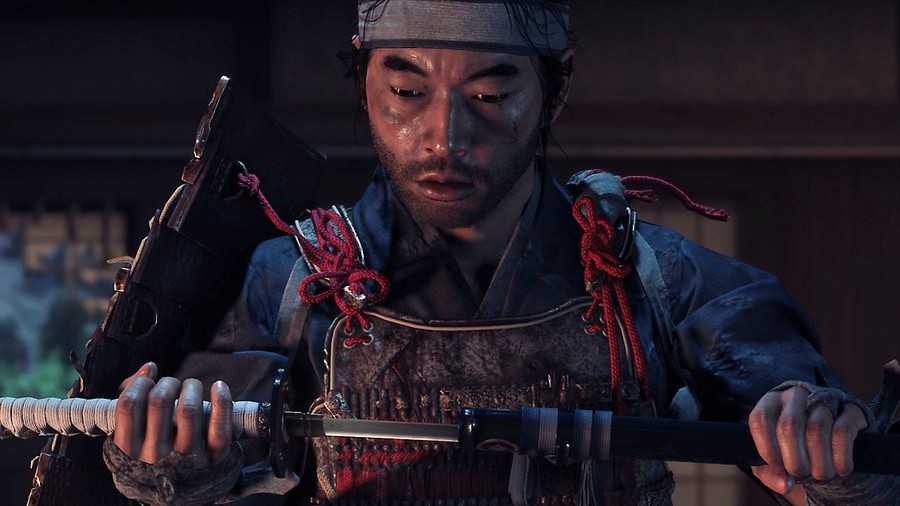 Reviews for Ghost of Tsushima went live a little earlier today, and it seems Sucker Punch has delivered once again. Verdicts are largely positive for the samurai open world title, which impresses with its gorgeous open world and fluid combat. Between this and The Last of Us 2, Sony is sending off PlayStation 4 in brilliant style. Read on to see what various critics have to say on the adventures of Jin Sakai -- but check out our review first, yeah?
Ghost of Tsushima is a joy to play and a joy to behold. Sucker Punch has crafted one of the most memorable open world games of this generation, buoyed by an immensely satisfying combat system and an engaging, dramatic story. Unlike many of its open world peers, it's a refined and focused experience -- gripping and immaculately presented at its best. A fitting first-party swansong for the PS4.
Sucker Punch borrows from other open world games, but ultimately charts an original and creative course to craft a samurai epic of tremendous breadth and beauty.
IGN - 9/10
Ghost of Tsushima is an excellent action game and its open world is one of the most gorgeous yet.
It would be understandable for developer Sucker Punch to feel nervous about releasing a game so close to the critically-acclaimed The Last of Us 2, and as PS5 glimmers on the horizon, but it shouldn't. This is a worthy swan song for the PS4, and a tribute to the Japanese culture it so clearly reveres.
Sucker Punch's first stab at a stealth action adventure hits the mark. The island of Tsushima is a beautiful backdrop for this tale of revenge and honor and the environmental art is a visual treat. Combat and stealth are largely solid, though there are issues with the camera and hitting the right targets. The biggest stumble comes with the Japanese vocal track, which isn't synced correctly with the character's lips, a shame for a game like this. Ghost of Tsushima isn't the most innovative way to end a generation, but it is a fun one.
The game hits a lot of fantastic cinematic highs, and those ultimately lift it above the trappings of its familiar open-world quest design and all the innate weaknesses that come with it--but those imperfections and dull edges are definitely still there. Ghost of Tsushima is at its best when you're riding your horse and taking in the beautiful world on your own terms, armed with a sword and a screenshot button, allowing the environmental cues and your own curiosity to guide you. It's not quite a Criterion classic, but a lot of the time it sure looks like one.
It has its moments, but like Jin Sakai in the opening hours, the past holds it back. It's Open World: The Video Game. It's far too easy, too – the lack of consequence for failure makes it feel like you're just going through the motions. If you'll excuse the wind-based pun, it's a breeze. While playing it, I often found my mind wandering. By the third and final act, I just wanted it to be over. Like the samurai, Ghost of Tsushima feels like a relic of a bygone era.