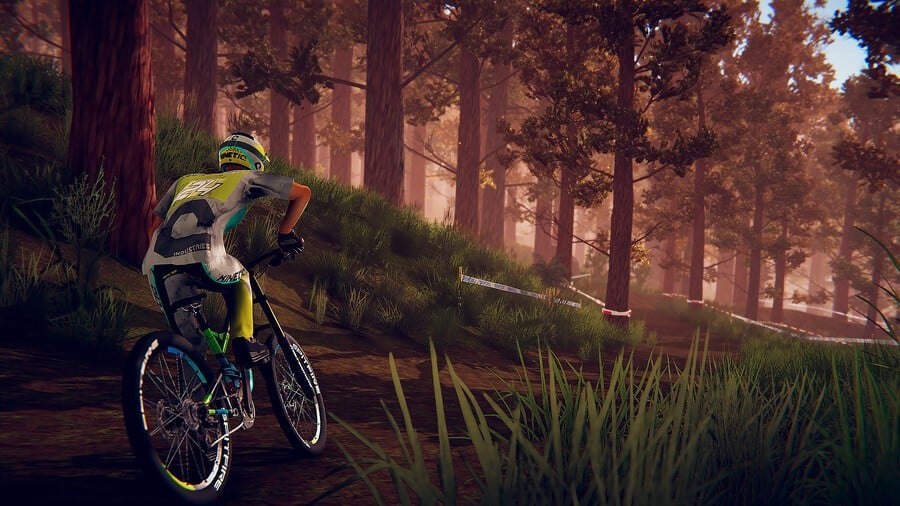 Descenders was announced for PlayStation 4 all the way back in January, but it's now got a release date at last. The game is a rogue-like mountain biking adventure, with procedurally generated stages that go from muddy inclines to active volcanoes. If that sounds like your cup of tea, you'll be pleased to know the game is right around the corner.
You'll be able to graze your knees and ride head first into the bushes on 25th August 2020.
There are some more gameplay details over on the PlayStation Blog. You'll need to beat the randomly generated campaign before you choose one of three teams to represent online, where you and your teammates will compete for places on leaderboards. Once you've earned enough rep, you can start a more challenging Career Plus mode, with all new environments. It sounds pretty interesting.
Will you be donning your lycra in Descenders on PS4? Pop your helmets on in the comments section below.
[source blog.playstation.com]