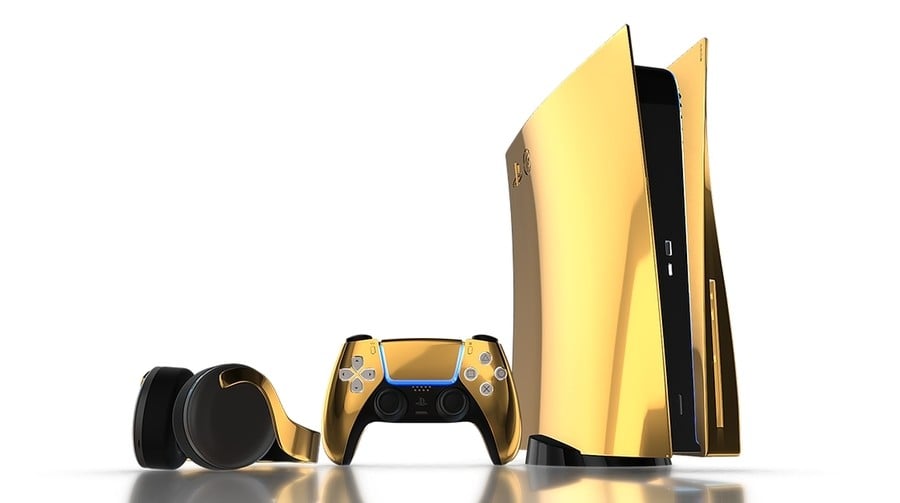 Worrying about how you're going to make ends meet this holiday? Don't worry, because the uber-rich are pondering how they're going to get their pudgy mitts on a 24-karat gold PlayStation 5 for Christmas. Truly Exquisite, a UK-based personalisation company, is launching a bespoke PS5 collection later this year, and you'll be able to buy Sony's next-gen system in "luxury 24-karat Gold, Platinum, and also 18-karat Rose Gold".
For the record, this organisation does not appear to have the Japanese giant's endorsement, so it's literally going to be buying up consoles at launch and coating them with precious metals. "We cannot wait to start custom making these true beauties," the organisation explained. "Stay tuned and register your interest as we will have more information of pre orders and distribution soon."
There's no price attached, but it looks like it's willing to customise DualSense controllers and the new Pulse 3D Wireless headset as well. Honestly, we reckon these look even tackier than the standard design of Sony's next-gen system – and that's not exactly a looker to begin with, is it?
[source trulyexquisite.co.uk]