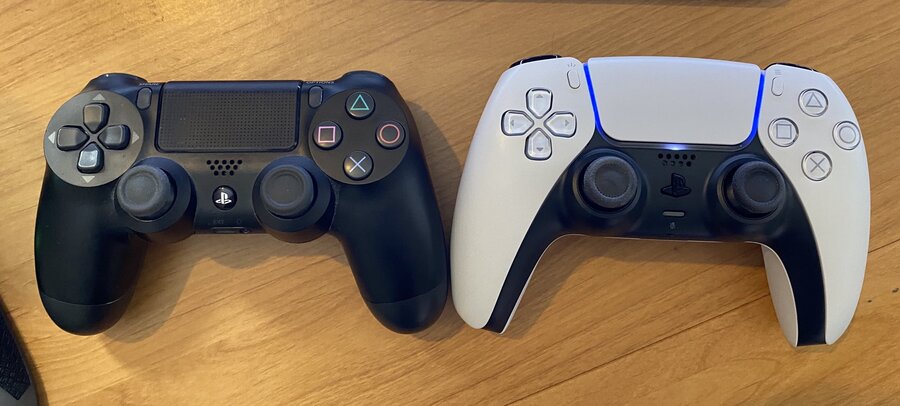 Hype master Geoff Keighley has gone hands on with the PlayStation 5's DualSense controller. We already knew that the DualSense would be a bit bigger than the PlayStation 4's DualShock 4, but it's nice to see the two controllers lined up together. The next-gen device is slightly larger than its predecessor with some additional bulk added to its body.
Keighley also confirms that the PS5 pad is a little heavier than the DualShock 4. Sony's current-gen controller is relatively light, and it seems as though the DualSense won't be that much heftier. But the added internals, such as the haptic feedback, naturally give it a more dense feel.
Is this about what you expected from the DualSense? Hit the PlayStation button in the comments section below.
[source twitter.com]