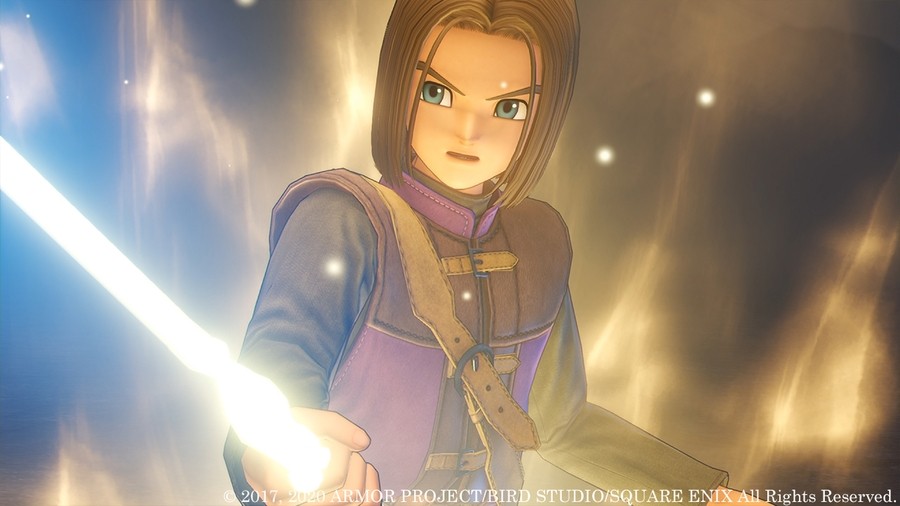 Update (29/7/20): As expected, the PlayStation Store page was mistaken. Square Enix has confirmed to us that the "Cross-platform" symbol appeared on the game's listing erroneously, and there's no such functionality with Vita. Here's its full statement:
There was an error on the PS4 pre-order page which has now been corrected. There is no cross-platform play between PS4 and PS Vita. DRAGON QUEST® XI S: Echoes of an Elusive Age™ – Definitive Edition will be available on PlayStation®4 computer entertainment system, the Xbox One family of devices as an Xbox Play Anywhere title, Windows 10 and PC (STEAM®) on December 4, 2020.
---

Original Story: In case you missed the news, Dragon Quest XI S: Echoes of an Elusive Age Definitive Edition is coming to PlayStation 4. Initially only available on the Switch, this version of the JRPG includes all kinds of enhancements and additional content that was missing from the original release. PS4 fans will finally be able to experience this improved iteration in December, and you can pre-order it now on PlayStation Store.
But there's something odd about the Store listing. On both the UK and North American PS Stores, the game's pre-order page has a curious symbol in the bottom right of the screen. It claims the game is cross-platform between PS4 and PS Vita.
This is almost certainly a mistake; we highly doubt there's going to be a Vita port of Dragon Quest XI. We've reached out to Square Enix for clarification nonetheless, and will update this story once we hear back. Again, though, this is probably just an error.
Are you excited to play the definitive edition of Dragon Quest XI on PS4? Let us know in the comments section below.