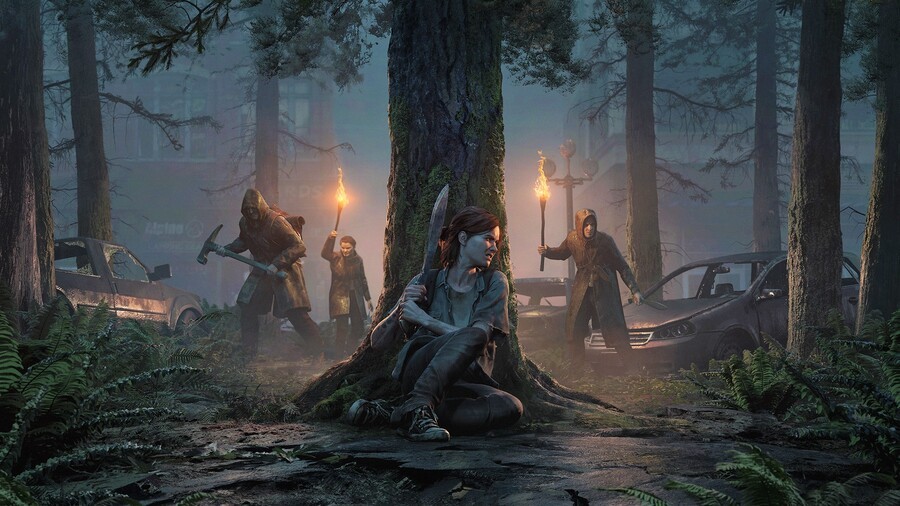 Its user score may be in tatters over on Metacritic, but as many predicted, the outcry against The Last of Us: Part II has done little to stop the game from becoming an immediate sales success for Sony. In the UK, Naughty Dog's sequel has rocketed to the top of the software charts following its launch last Friday.
Impressively, The Last of Us: Part II is now the fastest-selling Sony-published PS4 game ever in the UK, edging past previous record holder Uncharted 4: A Thief's End. This isn't counting digital sales either, so as GamesIndustry speculates, Part II's launch is probably even more impressive than it appears. Compared to The Last of Us' release on PS3 back in 2013, the sequel is up a whopping 76 per cent.
All of this means that The Last of Us: Part II has had the biggest launch of any boxed game in the UK this year. It managed to sell 40 per cent more copies than Nintendo Switch juggernaut Animal Crossing: New Horizons, which held the record up until this point.
Elsewhere, the UK sales chart is more or less what you'd expect, with a mixture of Call of Duty: Modern Warfare, Minecraft, Grand Theft Auto 5, and various Nintendo Switch games occupying the top spots.
UK Sales Charts: Week Ending 20th June
The Last of Us: Part II
Ring Fit Adventure
FIFA 20
Mario Kart 8: Deluxe
Call of Duty: Modern Warfare
Grand Theft Auto 5
Minecraft: Nintendo Switch Edition
51 Worldwide Games
Pokémon Shield
Star Wars Jedi: Fallen Order
[source gamesindustry.biz]